New Gear: DataColor SpyderHD Calibration Bundle
With a Spyder 4, SpyderCube, and SpyderChecker in one hard case for easy transport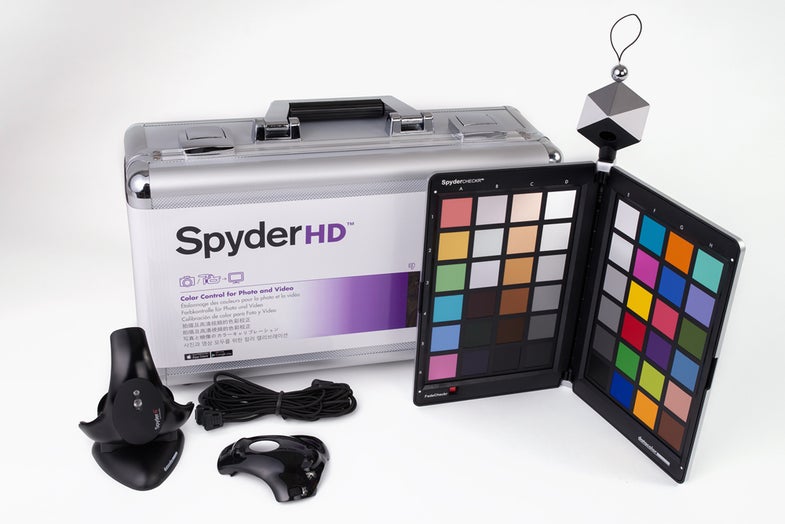 We may earn revenue from the products available on this page and participate in affiliate programs. Learn more ›
DataColor has combined a number of its products into a single package, with the new SpyderHD suite. This $349 bundle contains the Spyder 4 Elite HD calibrator, SpyderCube, and SpyderCheckr, all in a hard case for protection and transportation.
Individually, that's more than $440 of gear, so bundled together like this, it's a substantial saving to get all three at once. Spyder 4 Elite HD is a monitor/screen calibration tool that can also work on projectors, TVs, and even mobile devices. SpyderCheckr is a color reference and grey card, and the SpyderCube allows you to balance light more accurately, both for image or video calibration in post-processing.
All three come together in a fitted metal case, so you can easily bring them to a studio or a shoot, and keep them protected and clean while in transit.