New Gear: Samyang Announces 12mm f/2, Overhauls Two Older Lenses
Samyang goes wide-angle on crop sensors, and updates a pile of older lenses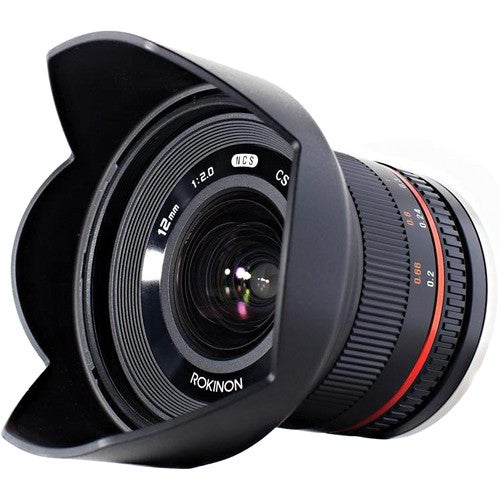 We may earn revenue from the products available on this page and participate in affiliate programs. Learn more ›
Samyang (aka Rokinon or Bower) has spent the last week teasing something big for today. Turns out they have a new wide-angle lens for an array of mounts, as well as updates and overhauls to a number of older options.
The all-new lens is the Samyang 12mm F2.0 NCS CS, which is already available for pre-order for $399 from the usual locations. It's designed to work on Canon EF-M, Fujifilm X, Micro Four Thirds, Sony E (NEX), Samsung NX, with an 18mm equivalent focal length on APS-C, and 24mm equivalent on Micro Four Thirds.
As with all Samyang lenses, it's manual focus-only (despite rumors to the contrary), and features 12 elements divided into 10 groups, these components include one aspherical lens (ASP) and one hybrid aspherical lens (H-ASP).
As Imaging Resource points out, the rest of today's announcements are updates to older glass. The 8mm f/2.8 fisheye, and its 8mm T3.1 cine variant, have added optics, and now have 11 lens elements in 8 groups, with three ED glass elements and two aspherical lenses, and will go for $349 and $399 respectively.
The 10mm f/2.8 that was announced earlier this year has been given a pricetag of $529, and will come to most mirrorless and DSLR mounts later this month. Samyang has also made its 24mm f/1.4, 35mm f/1.4, 24mm T1.5, 35mm T1.5, 14mm T3.1, and 85mm T1.5 available on a wider array of mounts.
So no matter what you shoot, Samyang has doubtless increased your options for low-cost, high-quality manual focus glass.
(via DPReview, DIYPhotography, Imaging Resource)