Fujifilm UK Will Add a Custom Skin to X-Series Cameras
Add some lizard look to your camera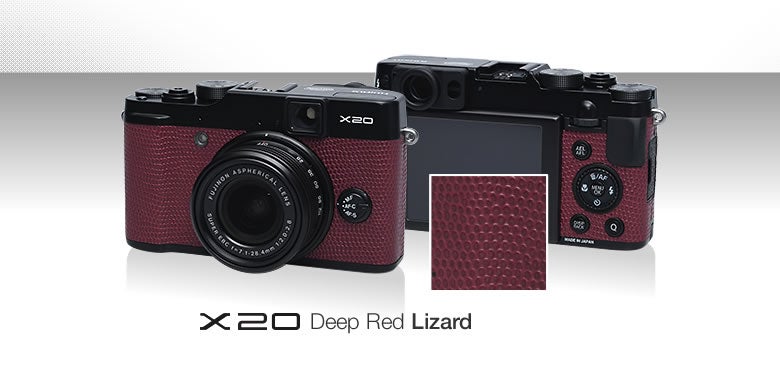 Fujifilm shooters in the UK now have the option to add a very interesting bit of custom modification to their camera, courtesy of a program Fujifilm is calling "X-Signature". With it, you can get a custom skin to go over your camera. They're meant to look like lizard skin, but come in an array of colors likely not found on any lizard on this planet.
You can either buy an X-20, X-Pro1, or an X-E1 with the signature skin already installed, or else if you're already an owner, pick up the cover for the X-10, X-20 (black or silver), X-100, X-Pro1, or X-E1 (black or silver). Each camera has an array of different colors to chose from, with up to 12 options available for some models.
More extroverted users can choose colors like pink, blue, and green, but there are also more sedate options, in various shades and styles of brown and black. Most of the designs appear to be based on lizard skin, but there are some croc, snake, and some just labeled "crinkle", for at least a little variety.
As for the price? Each of these custom skins will set you back £129.99 (around $217)—so it's not a cheap option. We also don't know if this feature will be coming to other countries any time soon, limiting the hot pink lizard skins to just the UK for now.
(via Photo Rumors)