New Gear: LaCie Hits 5TB Milestone for External Hard Drives
Backup your images with an up to 25TB array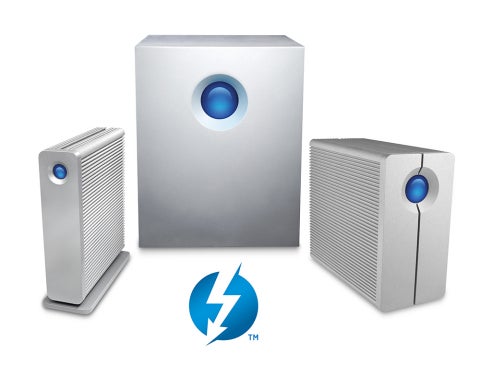 We may earn revenue from the products available on this page and participate in affiliate programs. Learn more ›
As your digital image collection grows, the storage space needed to keep it grows alongside. Now the folks at LaCie have announced their largest drive yet, clocking in at a whopping 5TB for the Thunderbolt series of drives.
Available with the LaCie d2 (single drive, $449 for 5TB), LaCie 2big (two disks, $899 for 10TB), or the LaCie 5big (five disks, $2,499 for 25TB), LaCie is calling the 5TB drive an "industry first", saying
The drives can reach read speeds of up to 785MB/s with the 5big model, though the other two are slightly more limited, with the d2 hitting 215MB/s and the 2big version reaching 327MB/s. The drives are also capable of daisy chaining with other thunderbolt units for additional storage.
While many photographers will probably not need quite this much storage, if you're a professional working primarily with raw format and large files (say, medium format) or huge amounts of photos (wedding photographers), the extra space will doubtless be needed. And 25TB should be enough to handle even the biggest files you can throw at it.