New Gear: Fujifilm MHG-XPro and HMG-XE Grips
Without anyone really noticing, Fujifilm quietly updated its grips for X-Pro and X-E cameras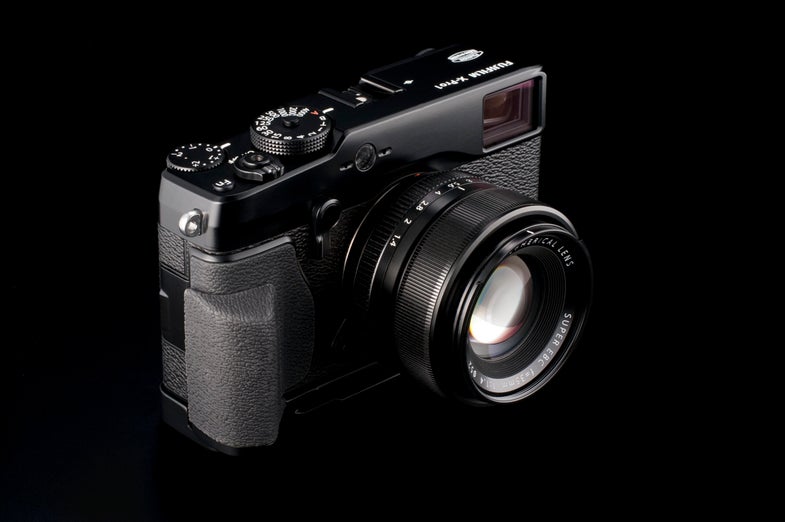 We may earn revenue from the products available on this page and participate in affiliate programs. Learn more ›
Late last month, without any fanfare, Fujifilm rolled out two new camera grips for X-series interchangeable lens cameras, improving on the original HG grips the company already sold. The new MHG-Xpro and MHG-XE grips are designed for X-Pro1 and X-E1/X-E2 cameras respectively, and tweak on the older designs by offering unhindered access to the battery and card slot, and shifting the tripod mount location onto the optical axis.
The grips also feature a built-in protrusion that allows them to mount directly onto Arca-Swiss tripod heads, and give 8mm extra clearence from the tripod, so that large lenses won't interfere with tripod operation.
The older, HG- versions of these grips didn't offer access to the battery/memory card slot, nor the built-in tripod protrusion.
Unfortunately, these two grips won't come cheap. According to DPReview the X-Pro version will set you back $150, and the X-E will go for $130.