Flekt Kickstarter Wants Your Pop-up Flash to be "Studio-Quality"
How much difference can a flash modifier make?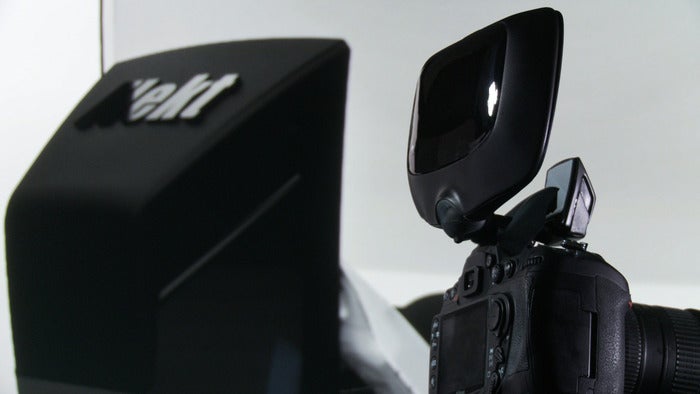 We may earn revenue from the products available on this page and participate in affiliate programs. Learn more ›
Flekt is a new Kickstarter which promises to radically improve the way your pop-up flash behaves, by virtue of an interesting reflection setup.
Usually, a pop-up flash modifier will serve simply to diffuse the flash, or maybe bounce it upwards to soften its harsh light. The Flekt instead uses a two stage system: firstly a magnetically attached small reflector blocks the pop-up flash, and bounces it backwards. Then, a modular dish throws the light forward again, but in a dramatically altered form.
The designers are planning for the system to be modular, with the possibility of multiple different reflectors. But, for the Kickstarter, they're starting with what's called the cFlekt, a concave reflector with multiple color options.
Rather than require a different unit for different camera designs, the base of the Flekt system is adjustable, allowing you to account for a variety of different flash sizes and shapes—assuming they're in-line with the hot-shoe. It won't work so well on, say, a Fujifilm X-series mirrorless camera. Once the base is in place, the attachments lock into place magnetically, and can be easily swapped out.
They're looking for $70,000 in funding, and just a couple of days in are well on the way. If you're interested in the Flekt, you can pick up an early bird package for $65. Just be sure to give the sample images and video a close, and make sure you're happy with how they came out, before dropping your hard earned cash.