New Gear: Tenba Reintroduces Classic Collection Camera Bags
Three classic bags from the 70s and 80s are back in Tenba's stable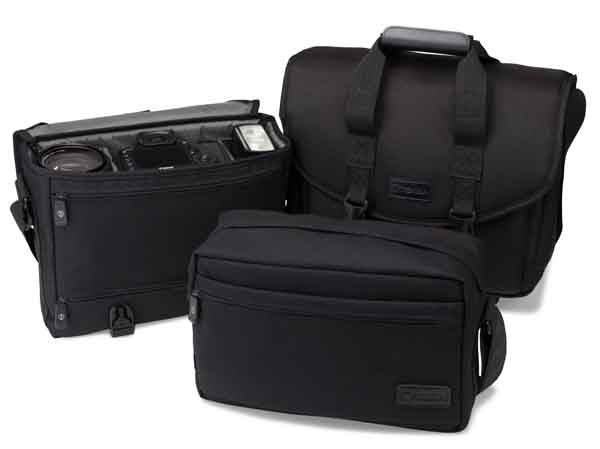 We may earn revenue from the products available on this page and participate in affiliate programs. Learn more ›
Tenba has taken a page from its own history book, re-releasing three of its oldest models as the Tenba Classic Collection. Originally created in 1979 and 1986, these three bags are even made of the same materials as the first iteration. All three feature water-repellant cordura and ballistic nylon exteriors, YKK zippers and hardware, and leather handles.
The P211 was originally introduced in 1979 as a slim courier bag. It was the first Tenba bag to feature the company's zippered lens pocket on the bottom, and is capable of holding a DSLR with 3-4 lenses, plus flash and accessories. The P211 will go for $89.95, and also has a zippered pocket on the front flap, front accessory pocket, and a zippered rear pocket for tablet or notepad.
The Tenba 2 also came from 1979, and is extremely minimalist. It has just one padded main pocket, and then two exterior pockets. It weighs just one pound, can hold a DSLR with 2-3 lenses, and will set you back $59.95.
Finally, there's the P415, from 1986. A larger, more traditional bag, it has an asking price of $169.95. Thanks to a side zipper, it can dramatically expand in size, and features "a padded front accessory pocket, rear trolley strap, and removable, padded camera insert."
All three bags are already available for purchase.