New Gear: Profoto Light-Shaping Umbrellas Come in Two Shapes
A revamped line of umbrellas continues Profoto's onslaught of new stuff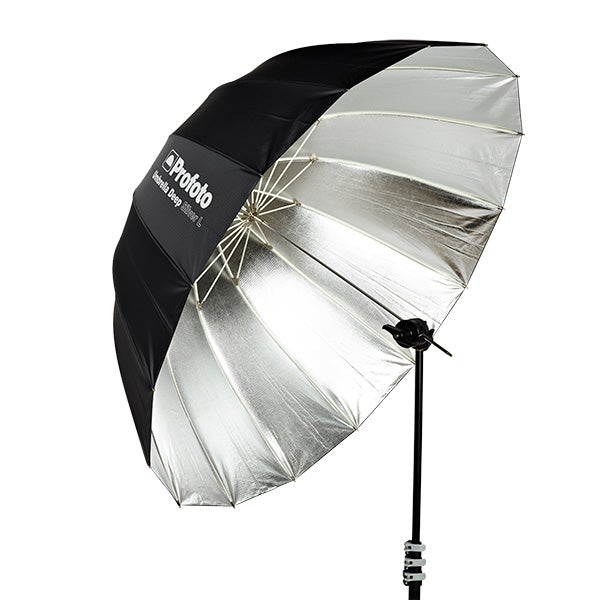 Profoto has been on a bit of an announcement kick lately. First, they showed off their new reflector series (look for a review of those later this week), and then they dropped their B1 wireless TTL mono light on us at PhotoPlus Expo. Now, they have a new set of umbrellas ready to throw light at your subjects.
The umbrellas come in two different shapes. The Umbrella Shallow series is smaller and offers a light pattern like most photo umbrellas. The Umbrella Deep series are larger and more parabolic, which offers more control over the direction of the light.
If you choose the Deep series, you can pick 51- or 65-inches in reflective silver, reflective white, or shoot-through translucent. If you go with shallow, you can choose between 33- and 41-inch options in the same colors. Each one comes with a carrying bag (like most Profoto modifiers) and has an optional diffusor.
Profoto also promises that the new umbrellas are built to be as tough as anything currently available, which is a good thing because umbrellas do tend to take a beating.