New Gear: Rode VideoMic Go DSLR Microphone Doesn't Need a Battery
$99 gets you a quick-and-light audio solution for your DSLR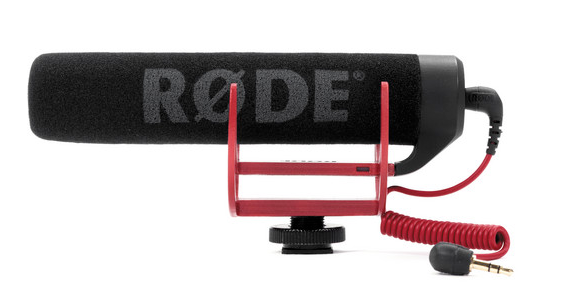 We may earn revenue from the products available on this page and participate in affiliate programs. Learn more ›
Audio is crucial when shooting video with any camera, but DSLRs don't always make it easy to get good sound. Rode has a new microphone, though, that mounts easily to the top of your camera and doesn't require batteries to operate. It's called the VideoMic Go and it looks like it could be pretty cool.
The microphone actually looks a lot like Rode's other DSLR microphones, which are pretty popular with some shooters. It's a basic shotgun set-up, which means it's directiona and will record in the direction you point it. This style of mic is extremely popular for run-and-gun style shooting. It's not going to replace a stick microphone or a lavaliere, but it's bound to be an improvement over the camera's built-in audio capture.
Unlike other mics, it doesn't require a battery, rather, it claims to draw power from the mic jack that's on your computer. It weighs 2.6-ounces because of its small size and lack of battery, plus it sits on a Rycote Lyre shock mount to keep it stable.
It's available for pre-order now for $99, which should give you an idea of how much power you can really expect out of it (not a ton). But, in quick shooting situations, it seems like a very handy tool to have in the bag. We're interested to try it and see how much sound it can capture with so little power.