New Gear: Joby Announces Line of GoPro Accessories
A trio of accessories designed to work with the GoPro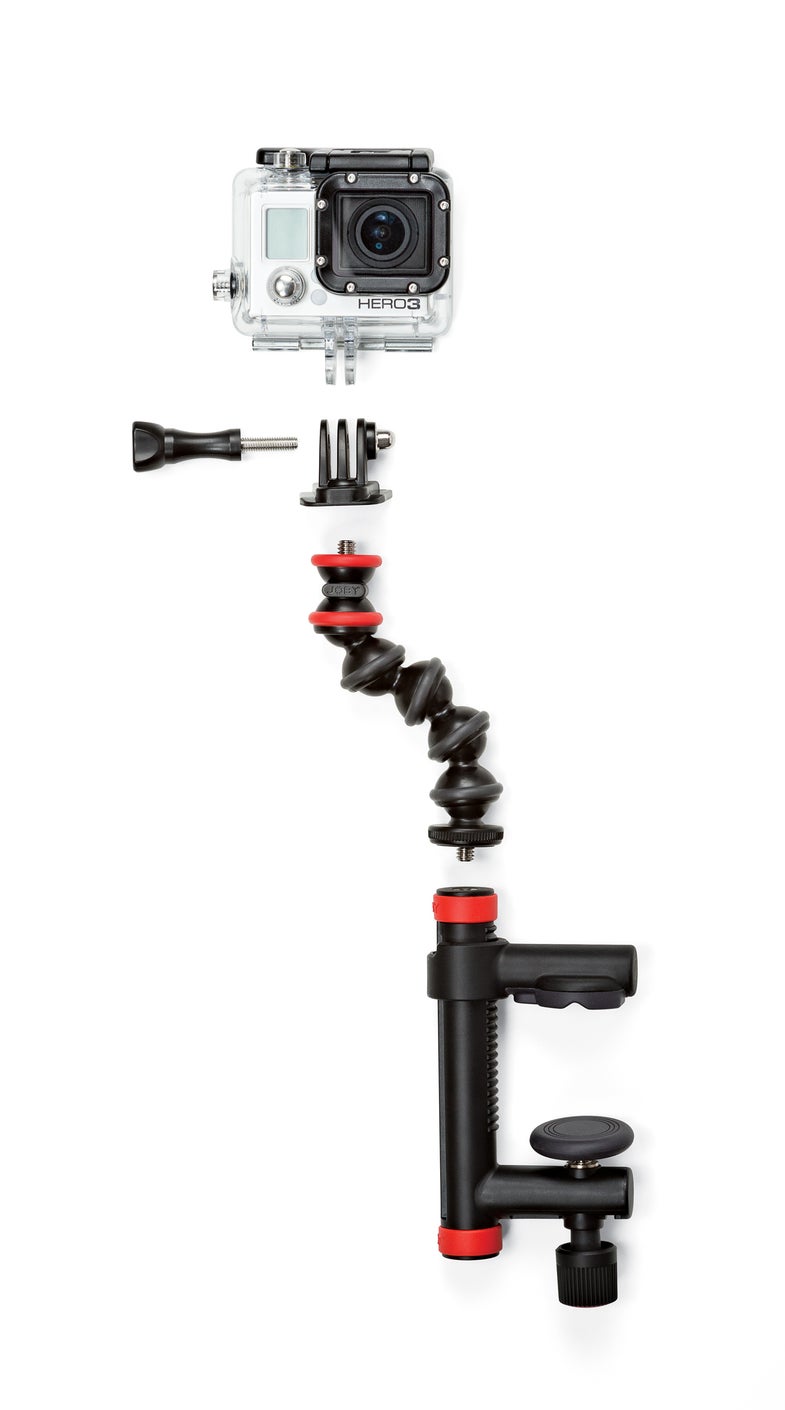 Joby has announced a trio of new gadgets, designed specifically to work with the increasingly omnipresent GoPro. The Action Series is a set of Joby's gear that will let you mount your GoPro for all manner of bizarre stunts — or if you're already a Joby user, there's a GoPro Tripod Mount which allows you to mount the GoPro on the gear you already have.
As you'd expect, chief among the announcements is the GorillaPod Action Tripod, essentially the ultra-popular GorillaPod, but with a GoPro mount in addition to the standard tripod mount. It'll set you back $39.95, and can hold up to 2.2lbs of gear.
For situations where the GorillaPod isn't the best choice, then there's the $39.95 Action Clamp and Locking Arm, and the $29.95 Action Clamp and GorillaPod Arm. Both of these use a clamp to attach to whatever surface you want to shoot from, and can expand to fit surfaces up two two-inches thick. The GorillaPod Arm version has a single GorillaPod leg, so that the camera can be positioned in multiple angles. The Locking Arm, on the other hand, is a stiff arm controlled by ball-joints on either end that can be locked tight to prevent movement.
Since all three members of the Action Series come with both a GoPro specific and a universal mount, you aren't particularly limited by your choice of action cameras. As long as it can be attached by a traditional 1/4-20″ mount, you're good to go.