Canon Will Give Your C100 Dual Pixel AF — For a Price
This service will port the popular feature from the Canon 70D to the C100 digital video camera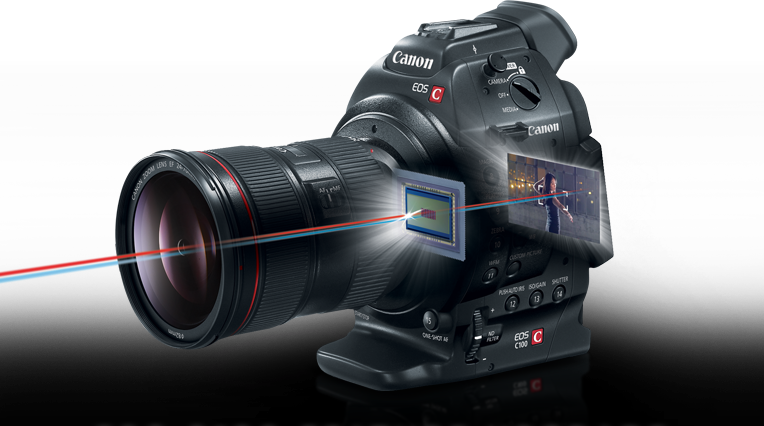 We may earn revenue from the products available on this page and participate in affiliate programs. Learn more ›
The big news when Canon announced the 70D was the introduction of "Dual Pixel CMOS AF". It took DSLR video and live view focusing to another level. Now Canon is offering to port that same feature over to the high-end C100 digital video camera — for a $500 fee. The upgrade is expected to become available in February of 2014, when you'll be able to ship your C100 off to Canon for installation.
What's interesting about this upgrade is that it's not clear exactly what's actually being done. A press release from Canon claims you'll see AF speeds approximately double, which is excellent news for people who don't want to rely on manual focus, but there's no indication of what Canon is doing to upgrade the camera.
It sounds like the sensor itself is remaining in place, but other details aren't abundant.
While $500 is a substantial investment in upgrading a piece of hardware you already own, given that the C100 is already a $5500 camera, there's probably a bit more latitude for spending when it comes to this. But now we're wondering if Canon will start offering the same opportunity to other cameras in its stable.