New Gear: Tenba Messenger DNA Bags
Tenba's newest round of messenger bags are even better suited for city streets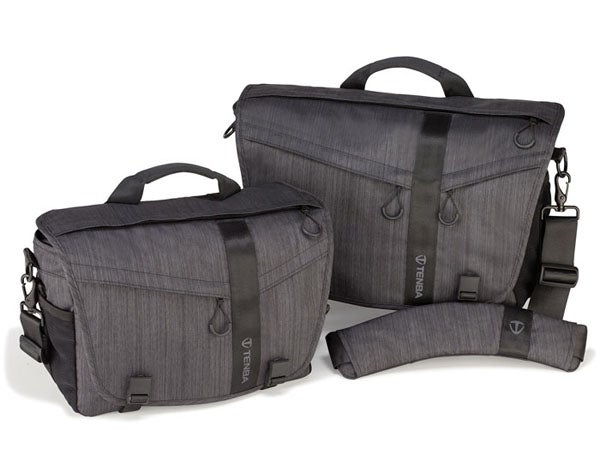 We may earn revenue from the products available on this page and participate in affiliate programs. Learn more ›
Tenba has announced a new pair of messenger bags, designed to be weather proof, safety conscious, and versatile enough for multiple types of use. Dubbed the Tenba Messenger DNA bags, they're expected out for sale at the end of the month.
The Messenger DNA bags will come in two sizes:
Both bags have a number of features designed for city dwellers. They feature security straps to hold the bag in place as you bike from location to location; removable photo insert; magnetic clips for quick opening and closing even while wearing gloves; and a zipper in the flap for when you want to grab a lens out without opening your bag for the entire world to see.
The DNA bags are constructed of graphite-colored 600 denier Helix fabric with a water repellent coating. The front flap has a sewn hinge to stop water leaking in the corners, and the bag bottom is a waterproof tarpaulin that you can easily wipe off from setting it down in the grime and wet. They also include a reversible rain cover, one side of which is highly reflective for use while cycling.
The 11 inch version will set you back $129.95 and the 15 will go for $159.95 when they ship.