Free Photography Software: A Guide
While some software may cost an arm and a leg, here are some freebie alternatives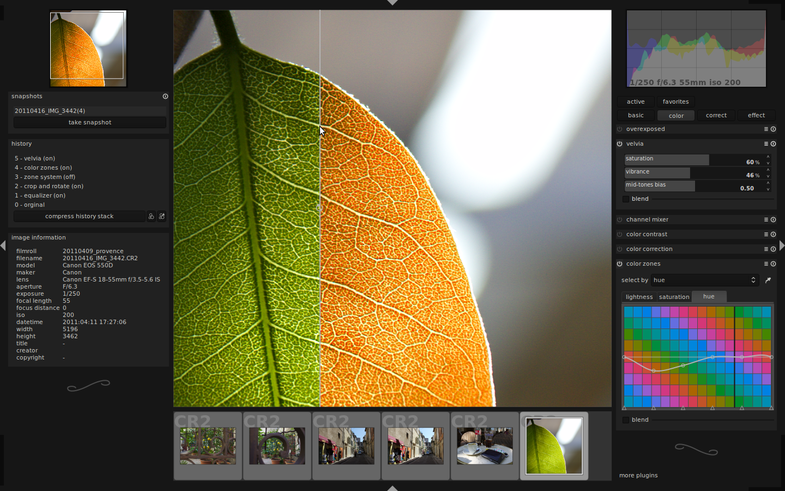 We may earn revenue from the products available on this page and participate in affiliate programs. Learn more ›
There are certain programs that are pervasive in the photography world. For the most part, they're the standard because they're extremely good at what they do. But, there's a a lot of photography software out there, and some of it is totally free. Apart from iPhoto (which you've probably already heard of), there are apps aimed at everyone from people who never take their cameras off auto, all the way up to those who only trust to shoot in RAW, and everywhere in between. In no particular order, these are some of our favorites.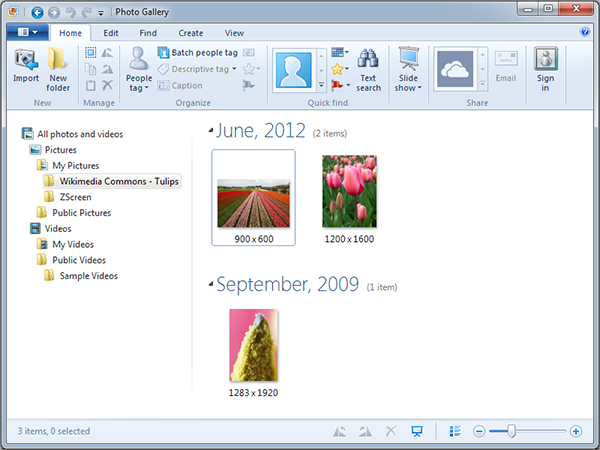 What it can do: A simple, everyday photo editor for consumers, WindowsPhoto Gallery packs a bundle of easy to use features. It has facial recognition for tagging, geo-tagging, blemish removal, red-eye removal, and basic editing tools like cropping, rotating, exposure and color adjustment and the like. It's also a remarkably competent photo stitcher, and the "photo fuse" tool lets you combine similar images with the best part of each.
Why we like it: Windows Photo Gallery is Microsoft's shot at the likes of iPhoto and Picasa, but with some very nice tools courtesy of the folks at Redmond. It's incredibly easy to use, set up well for sharing with popular services, and as of 2011 supports RAW files. The photo stitcher tool in particular is great — there's even a mobile version called Photosynth for iOS if you like it.

What it can do: Just about everything. GIMP (GNU Image Manipulation Program) is widely regarded as the best free and open source alternative to Photoshop, and while it might not have all of Photoshop's insane, bleeding edge tools, it does alright for itself. While many can debate its merits at a professional level, there are very few things you need that it can't do (notably CMYK), and plenty of times other parties will add that functionality through a plugin.
Why we like it: It's astonishingly powerful, it's free, and it's open source. It had content aware fill before Photoshop did. While transitioning from Photoshop to GIMP can be tricky due to differences in interface, it'll do many of the same tricks. And since it's open source, there are plenty of offshoot projects, like Seashore, which uses a friendlier UI on top of GIMP to make a simple, Mac image editor.

What it can do: Basic image organization and editing. Tagging images, facial recognition, color enhancement, red-eye reduction, cropping, geo-tagging, and photo filters. Since it's made by Google, it interfaces seamlessly with Google+, as well as a number of online printing services. It has an excellent search engine (unsurprisingly), and can support RAW files.
Why we like it: Google+ has become a very popular place for photographers thanks to its views on intellectual proprty, and Picasa manages to meld seamlessly with it. Since it's Google, they keep adding great little features — until they decide to kill off a service completely. Features like side by side editing are a great addition, RAW editing is incredibly useful, and being able to live search through all your images is fantastic. Unfortunately, Google occasionally will unceremoniously drop an application completely (see: Piknik), and Picasa seems to be bleeding into Google+ more and more, but we're hoping it hangs around for a while.

What it can do: Pixlr is actually a suite of three online photo editing apps. There's the Instagram style Pixlr-o-matic, with dozens of effects, overlays, and borders. Pixlr Express is a simple image editor with iPhoto level controls, the usual panoply of cropping, denoising, and touch ups; as well as borders, special effects, and text overlays. For those who want something more powerful, the full Pixlr app gives you a Photoshop like working environment, complete with multiple windows, navigators, menus, layers, masks and more.
Why we like it: It's astonishingly powerful for an online editor, but if you just need some quick editing, it's perfectly capable, too. With three different apps using three different interfaces and control levels, there's something there for everyone. But more than anything else, the full Pixlmator app is an astonishing use of Flash. It has many of the same keyboard shortcuts that are hardwired into your brain from Photoshop, and the fact that someone replicated the Healing tool in a web-app is just damned impressive.

What it can do: A number of your favorite Photoshop tools bundled into a nifty free web app. It's not for anything too difficult, but for small fun edits it's not horrible. You've got your standard crop, rotate, red-eye fix and whatnot. Then there are adjustments like white balance, adding fill light, sharpening, and soft focus. Finally, Adobe's thrown in some nifty effects like crystallize, pixellate, color pop, and decorations.
Why we like it: Let's be clear, Photoshop Express is an extremely simple program, but Adobe does a lot of things well in it. Whenever you select a tool, a menu pops down shows you different variations/strengths of its use. While you can use the web app without signing up, doing so gets you 2GB of free storage, slideshows, and a personal gallery.

What it can do: Fotoflexer boasts the title "the world's most advanced online image editor," and while that might not hold up quite so well to some of the other editors on here, it still has some power under the hood. In addition to the usual tools, it has a liquify-like distortion tool, can handle layers, blemish fixing and wrinkle removals, and plenty of the now required filters. The "smart scissors" and "smart cutout" tools also have some potential, though they're tricky to get the hang of.
Why we like it: Fotoflexer's been doing its thing since at least 2007, and while development has stalled in recent years, it's still one of the most well established of the online photo editors. It really doesn't offer nearly as many features as, say, Pixlr, but it does have a few tricks hiding up its sleeves.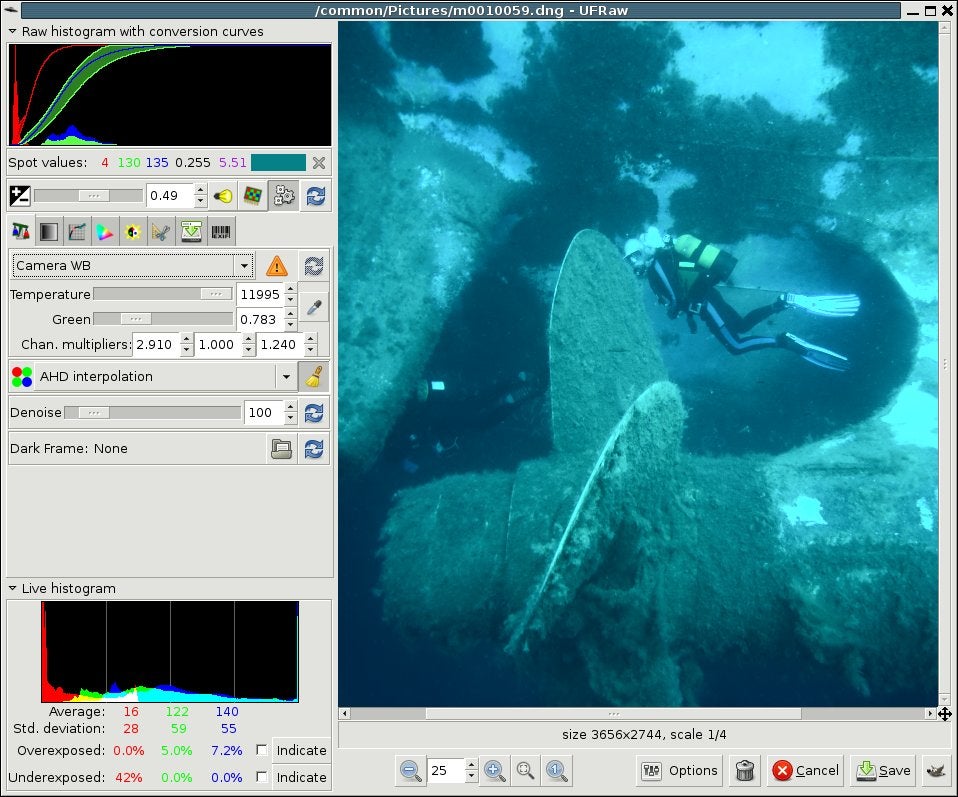 What it can do: RAW image reading and manipulation for a really wide variety of formats. It can handle ICC color profiles, as well as Nikon's tone curves.
Why we like it: One of the few limitations of GIMP is that RAW files can be problematic, which is where UFRaw comes in. UFRaw functions as either a plugin for GIMP or a standalone app, and will work on just about any operating system on the planet — assuming you're comfortable tinkering. Unfortunately, major updates are sporadic, hitting about once a year.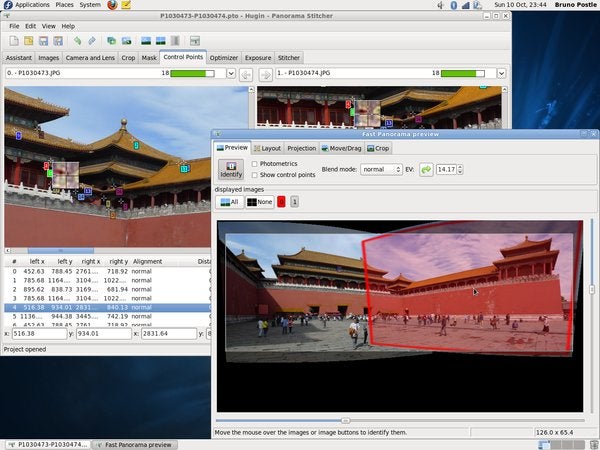 What it can do: A simple, free, and powerful panorama stitcher. It can create full 360° panoramas, "little planet" like images, frankly anything that overlaps can be put together. While it's not as simple as Microsoft's Photo Fuse, it allows significantly more control.
Why we like it: Sometimes you need a really good unitasker. Hugin is just that, it does one thing, and it does it well. It allows you more control than most automated image stitchers, to the point where you can control the different projection types, and can even counteract lens distortion.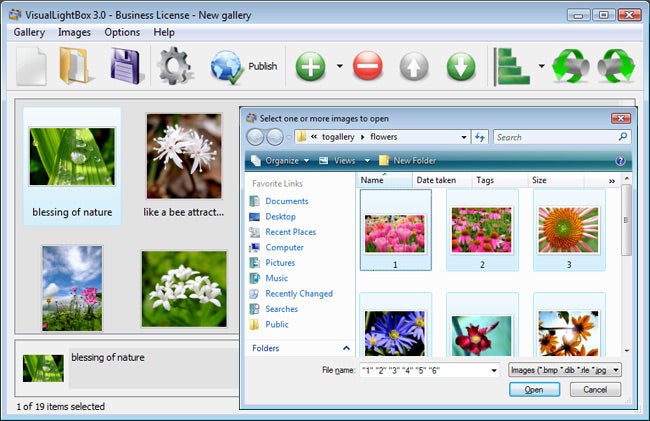 What it can do: Creates lightbox-style web photo galleries for your personal site — without needing any programming skills. It has a straightforward drag and drop interface, and you can have it automatically pull your photos from Flickr. It has a large number of themes and styles, so you can put together a gallery that most works for you.
Why we like it: Showing your work is a key part of photography. Sure, you could just upload a ton of JPEGs, but that's a less than elegant option. Visual Lightbox is a free way to make a nifty lightbox of all your photos, and it doesn't require any real programming knowledge. A basic familiarity with HTML is an advantage, but even without you can probably stumble your way into making something competent.

What it can do: An open-source GUI for making HDR images, with the ability to support not only a number of standard image formats, but also HDR formats like OpenEXR and Radiance RGBE. You load in your set of images, and create an HDR tonemap from the various exposure levels.
Why we like it: With HDR, it's easy to overdo it, but if handled with a light touch, it's still an incredibly powerful tool. Luminance HDR is just like any other HDR utility, it can be used properly or horribly abused, but it's free, open source, and was very recently updated.

What it can do: For any day, for any location on the planet, the Photographer's Ephemeris will tell you where the sun and moon will rise and set, at what times it'll happen, and where in the sky they'll be at any point in time.
Why we like it: Another incredibly useful unitasker, TPE is available as a desktop app using Adobe Air for all operating systems, as well as for iOS and Android (though you have to pay for those). It's invaluable it you're planning outdoor photography, especially if you're planning on using the sun or moon in your shots, and want them to be in a specific place. Want to know when the moon will rise behind a certain building? This is the way to do it.

What it can do: Sadly Mac and Linux only, Darktable is a workflow replacement that some believe rivals Lightroom. It's an open source workflow application and RAW developer, as well as virtual lighttable and darkroom. It allows non-destructive editing, can read HDR images, allows for tethered shooting, can export to multiple sites and formats, and has a huge number of tools.
Why we like it: While there are plenty of alternatives to Photoshop for photo editing, in terms of workflow and image storage, there are very few other than Lightroom and Aperture, and even fewer are free. Darktable has all the features of a full-fledged darkroom app, is open source, and has an incredible variety of plugins. There's a bit of a learning curve to it, however if you can get past that, it's a very powerful app.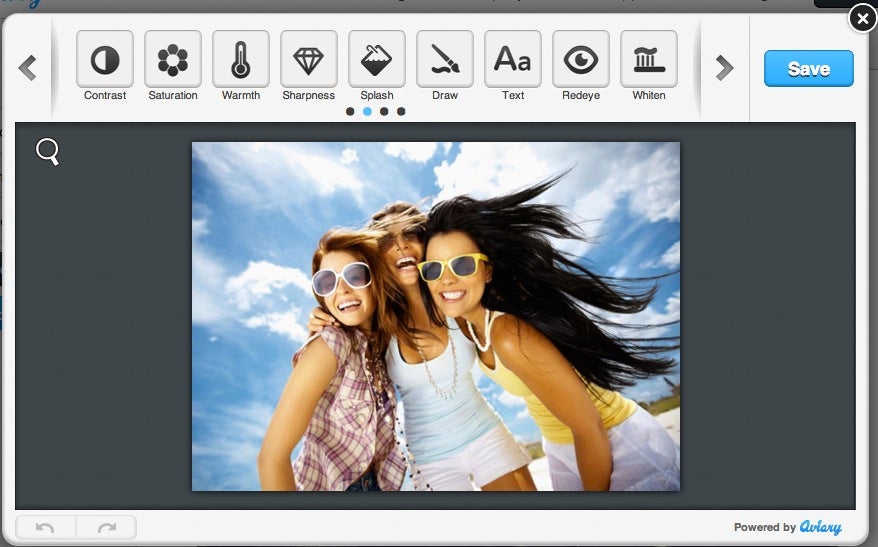 What it can do: Aviary is an image editing plugin that uses an SDK that can be implemented on mobile devices or the web. Which means just about any webapp or smartphone application can easily get filters, frames, cropping, resizing, contrast and saturation adjustments, redeye reduction, and more.
Why we like it: There's a pretty good chance you've already used Aviary, and might not even know it. It's the free image editor currently used by Flickr, and is also used to power Twitter's image editing, as well as imgur, minus, Polaroid Fotobar, twitpic, Walgreens, and literally thousands of others.