New Gear: Schneider-Kreuznach Unveils Six Cine Lenses
These six new prime lenses will work with both dedicated cinema cameras, and DSLRs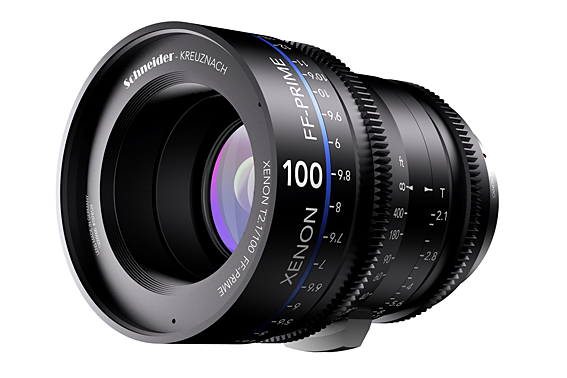 We may earn revenue from the products available on this page and participate in affiliate programs. Learn more ›
Lens makers Schneider-Kreuznach announced a total of six new prime lenses, adding even more glass to its already extensive collection. At the International Broadcast Conference (IBC), the company announced five Xenon full-frame primes, designed for 4K cameras, and full-frame sensors, as well as a 14mm addition to the CINEXENAR III line.
The Xenon full-frame primes include a T2.1/35mm, a T2.1/50mm and a T2.1/75mm (which will land later this year); also a T2.1/25mm wide angle and a T2.1/100mm telephoto lens will be abailable early 2014. All five lenses can be mounted on either Nikon, Canon, or PL-mount, and all five are color matched, and designed for work with 4K video. They also all feature:
The CINEXENAR III T2.2/14mm is the widest member of the CINEXENAR line, and is expected to land Q4 of this year. It has a PL-mount, but with an interchangeable camera bayonet for use on SLRs. The company describes the line as:
No information about pricing has been announced, but given that these are cine lenses, you can expect them to be on the exspensive side.
[via the Phoblographer]