New Gear: SanDisk Announces High-Speed, High-Capacity 256GB SanDisk Extreme Pro CompactFlash Card
With up to 160MB/s speeds, and a huge 256GB capacity, it's not a surprise the price runs $1,809.99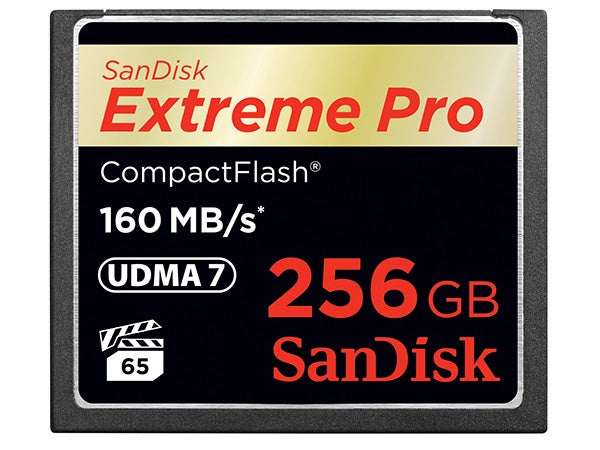 Billed as "the world's first high-capacity, high-performance CompactFlash card with the latest Video Performance Guarantee (VPG-65) specification", SanDisk's newly announced 256GB Extreme Pro CompactFlash brings extreme speed and storage to your camera — but with an accompanying stiff price.
The card offers minimum sustained write speeds of up to 65MB/s, which are apparently optimized to capture 4K and Full HD video, as well as 160MB/s read speeds, and maximum of 140MB/s writing.
This card is rated for temperatures from -13ºF (-25ºC) to 185ºF (85ºC), if you're shooting in extreme conditions. It also features RTV silicone coating inside the card for extra shock protection.
Accompanying the announcement of the new card, SanDisk has boosted the speed of its other SanDisk Extreme Pro CompactFlash cards. Now the 16GB to 128GB versions will also have read speeds of up to 160MB/s and write speeds of up to 150MB/s, as well as the same VPG as the 256GB card.
The 16GB version of this card will set you back $219.99, and the newly announced 256Gb version soars to a whopping $1,809.99. But you'll be hard pressed to find a faster, tougher, or larger alternative.