New Gear: Ricoh Theta Camera Captures 360° Images
Is this the next thing in photography? Or the next bust like 3D?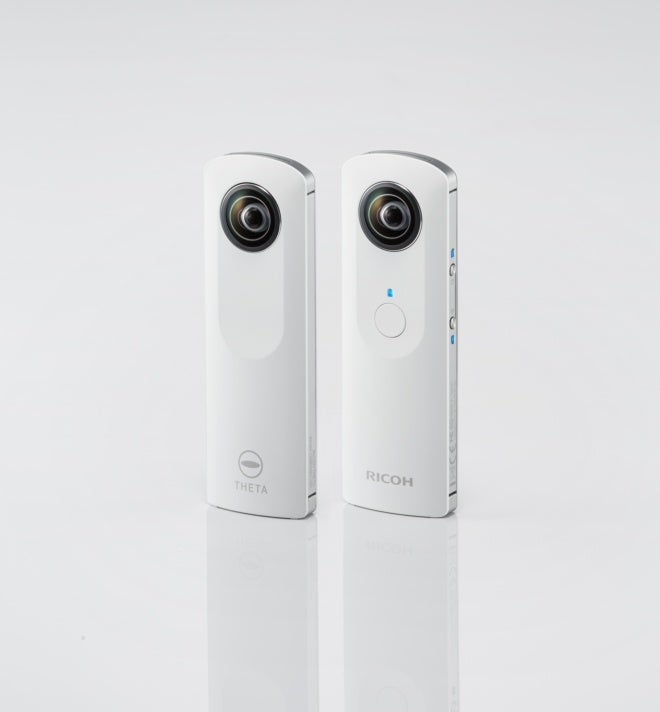 We may earn revenue from the products available on this page and participate in affiliate programs. Learn more ›
Ricoh's newest camera is a pretty big departure from the cameras the company is known for: the Ricoh Theta is a small, pocket sized gadget that uses two wide-angle lenses to stitch together a 360° panorama with the touch of a button.
The Theta is an almost entirely automatic device, fired either by using a button on the gadget itself, or by pairing it with a smartphone for remote control. The images from the two lenses are combined into a full panorama, which can then be shared to social networks, Microsoft PhotoSynth, or just downloaded to your computer.
According to a hands on at Engadget, the images are taken at a fixed, f/2.1 aperture, and the official specs say the ISO range runs 100-1600, and shutter speed can go 1/8000-1/7.5 sec (but according to that hands on, the images are super noisy). And if the video clip below is to be believed, you can use the Theta to shoot 360° timelapses, which in itself is incredibly cool, and not something we've really seen before.
The Theta will have a free iPhone app available immediately, with an Android version in the works for later this year.
Unfortunately, while the Theta is an interesting concept, and packs a small and light form factor, the major drawback here seems to be the price. Debuting at $399, with pre-orders starting later this month, the question is if the ability to take an instant 360° panorama is worth a cool four hundred bucks to anyone. But hey, that's often the price you pay for a new tech product.
The Theta will be available in October, and until then, just keep using the panorama function on your smartphone.