New Gear: Nikon 1 AW1 Waterproof Shockproof ILC
Nikon reinvigorates its ILC line with a camera that can pretty much go anywhere with you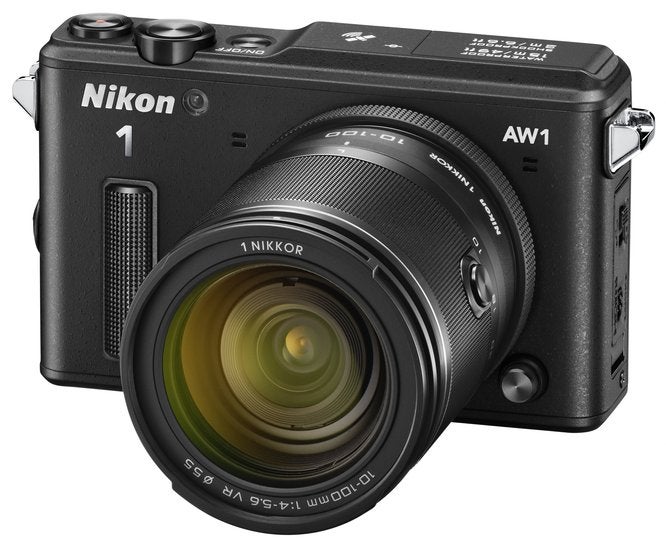 We may earn revenue from the products available on this page and participate in affiliate programs. Learn more ›
Nikon announced the Nikon 1 AW1, a ruggedized, waterproof, freezeproof, shockproof, mirrorless, Interchangeable Lens Compact. To go along with it, Nikon also announced two waterproof/rugged versions of existing lenses: the 11-27.5mm f/3.5-5.6 and the 10mm f/2.8.
The 1 Aw1 offers 14.2-mexapixel CX sensor, an EXPEED 3A processor, an ISO range of 160-6400, a 73-point AF array and Full HD 1080p video.
Capable of being submerged to depths of 49ft, surviving drops as high as 6.6ft and temperatures as low as 14 F, the Nikon 1 AW 1 is truly in a class of it own. It's no joke that the Nikon 1 series is currently not the most popular kid at the ILC party, especially in the US, but this new model might just be what Nikon needs to boost this series to prom king-status.
Other impressive specs: The Nikon offers 15 fps continues shooting with AF and 60 fps continuous shooting with AF locked. It offers a GPS, built-in altimeter, compass and a depth gauge.
The AW1 also offers an underwater-specific white balance setting that adjusts for the amount of blue and green in the water.
Available in silver, black and white, the Nikon 1 AW1 will run you $799.95 with the kit lens and $999.95 with both the kit lens and the 10mm. Snag one come October.