6 Tips For Bargain Hunters
Photography gear is pricey, make out like a bandit by following these tips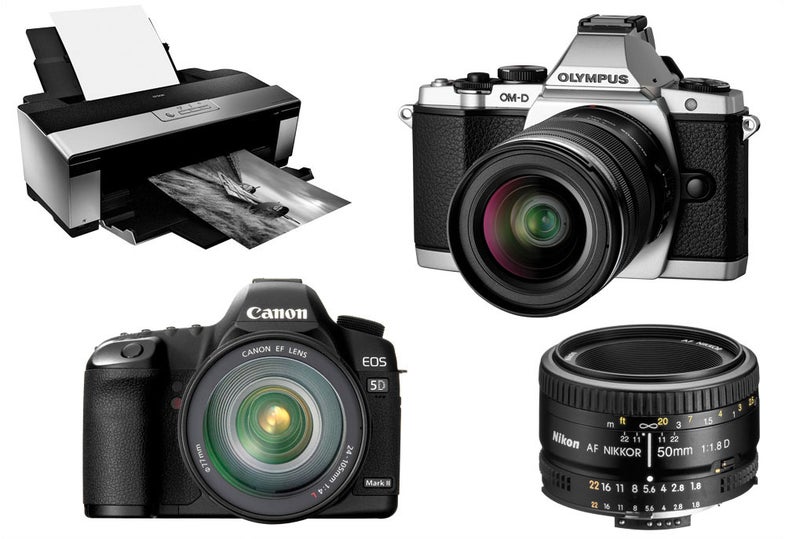 We may earn revenue from the products available on this page and participate in affiliate programs. Learn more ›
1. The Rebate Game
Rebates offer opportunities for big savings, but you have to look for them. Companies use rebates when a product will soon be discontinued, to cut down on excess inventory, or as an inducement for buyers to get into a camera system. They can be the mail-in type, but these are being supplanted by the instant rebate (especially at online retail sites), by which the buyer gets the rebate on the spot. Instant rebates are less unwieldy than mail-ins, which are administered by third-party fulfillment companies.
Rebates may come in cycles; some companies are known to offer a spate of rebates in the spring and fall. But beware the non-rebate rebate—for example, a camera priced at $1,100 eligible for a $100 rebate—but which was $1,000 before the rebate offer.
2. "Priced too low to advertise"—gimmick or legit?
No, it's not a gimmick or a come-on. Manufacturers may establish "minimum advertised prices" (MAPs) for their products, and retailers are contractually obligated to adhere to them. (A 2007 U.S. Supreme Court decision ruled that these "vertical price restraints" were legal.) Manufactures can—and do—retaliate against retailers who undercut MAPs, even by withholding merchandise from them.
But that doesn't stop retailers from discounting from MAPs. You just have to add the item to your online cart, click on a pop-up, or email or phone the retailer. And it's worth your while to do so.
3. We ❤ Discontinued!
Discontinuation is a boon for bargain hunters (if the company isn't going out of business). With product cycles so short, a discontinued model may be a great deal if you don't need the latest features.
Of course, bargain hunters are on to this, so these items can sell out fast. With the introduction of Canon's EOS 5D Mark III, for example, Canonites were ready to pounce on a price drop on the EOS 5D Mark II. And indeed, as we went to press, one retailer was selling that camera with a 24–105mm f/4L Canon EF IS lens for $2,699—a cool $1,400 less than with the Mark III.
4. Sales cycles
Promotions by camera makers come at the year-end holiday season, and Dads and Grads in late May through mid-June. These sales and/or rebates may be good deals—but monitor prices before these seasons to make sure.
Once upon a time, camera gear followed fairly predictable cycles—most introductions occurred at the big photo trade shows, notably Photokina in Germany. Not anymore. If there's any kind of cycle, it's technological—when one camera maker introduces a new capability, you know other brands will follow. Case in point: Nikon introduced DSLR video in the D90 in 2008. Canon came out with the video-capable EOS 5D Mark II three months later.
5. Should you buy The extended warranty?
Extended warranties come in two flavors: One type, usually offered by manufacturers themselves, extends the same warranty protection. The other, offered by third-party companies, expands coverage to include damage through accident or negligence. There is debate on their value; some consumer advocates recommend never to buy them. But if you're an outdoor adventurer, or if you're buying a camera for your kid, or if you're just clumsy, these may be a good value. But buy them from a reputable retailer, and check online reviews before purchase.
6. If it sounds too good to be true…
… it probably is. Any online entity that offers photo gear at prices substantially lower than those offered by established discount retailers should be suspect. We have received reports of outright fraud and thievery by some of these dealers, and, in other cases, misrepresentation of kit components—a third-party manual-focus lens in Nikon mount being called "a Nikon lens," etc. And watch out for steeply discounted name-brand memory cards; they may be counterfeit.