Rent Kubrick's Insane Zeiss f/0.7 Lenses
The fastest lenses ever seen in film are now available to rent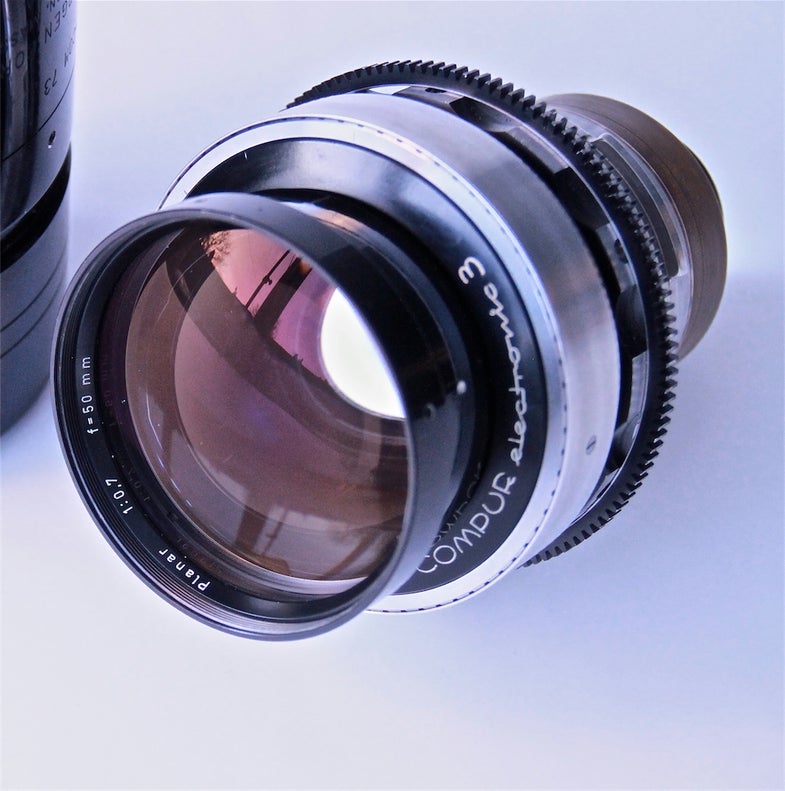 We may earn revenue from the products available on this page and participate in affiliate programs. Learn more ›
The Carl Zeiss Planar f/0.7 lenses are the stuff of legend. Originally designed by Zeiss for NASA, they were designed for use capturing the far side of the moon in 1966. The notoriously exacting director Stanley Kubrick obtained a couple for shooting under candlelight for Barry Lyndon, and now you can rent these famed lenses for your own pitch black videography.
Only 10 of the lenses were ever created. Zeiss kept one, NASA had six, and the remaining three were obtained by Kubrick. He had them modified and remounted by Ed DeGullio to fit a specially modified Mitchell BNC camera.
Now, a group has teamed up with German camera makers P+S Technik to allow you to rent these lenses, and a digital camera capable of using them. Dubbed the Kubrick Collection, the rental includes P+S Technik's new PS-Cam X35, which is capable of recording 1920×1080 footage; a 35mm f/0.7 Zeiss lens (reversible to 75mm); and a 50mm f/0.7 Zeiss lens. For more technical information, check out this PDF.
If you want to get hold of the kit, there are rental partners in London, LA, North Carolina, and Munich — but seeing how few of these lenses exist, you can bet there will be a wait to grab one. And with no mention of the price, you can be sure it won't be a cheap rental.
But for an example of just how amazing footage from these notoriously difficult lenses can be, either go and rent Barry Lyndon, or check out some of the sample footage from the collection.
Via: The Phoblographer, StudioDaily