Olympus Teases a New Flagship Camera With Interchangeable Lenses
The time for wild speculation is now!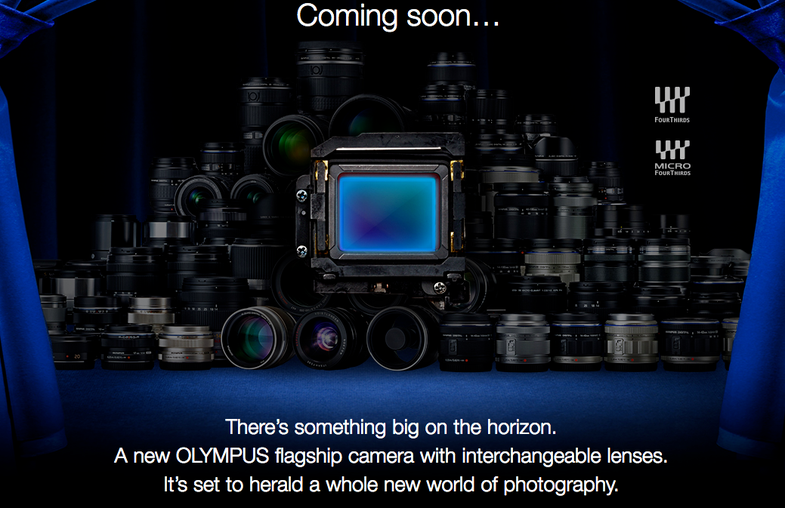 We may earn revenue from the products available on this page and participate in affiliate programs. Learn more ›
It's not unheard of for a company to start building hype for an upcoming product launch, and now Olympus is playing that game, teasing a new "flagship camera with interchangeable lenses."
From the tracking code in the URL — and the fact that the OM-D E-M5 is currently the top in the Olympus line — it looks like they're suggesting a new OM-D model.
The page has the logos for Four Thirds and Micro Four Thirds, as well. So, we've been given a full pass to speculate as wildly as we wish. Have it it internet. Do you think they have something that's going to "herald a whole new world of photography?"