Olympus' Super Exclusive PEN Art Edition Comes with Custom Painted Scooter
Available only at Harrods in London, the PEN Art Edition features not just custom painted cameras, but a custom painted scooter as well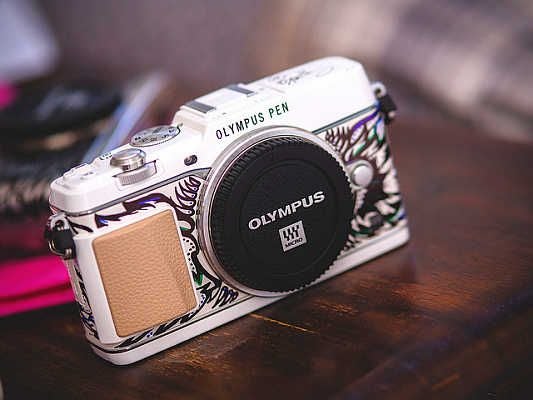 Usually, when a super-expensive, limited edition of a camera pops up, it means that someone has covered it in gold leaf and stuck Swarovski crystals all over the thing. But Harrods and Olympus UK have teamed up for a collaboration that's much cooler than that, the Olympus PEN Art Edition.
This limited release is a collaboration between the two companies, urban artist Suzko & fashion photographer Jay McLaughlin. If you manage to snag one of the hyper-limited offerings, you'll get two Olympus E-P5 cameras, one of which is hand-painted by Suzko. It also comes with six lenses, two cases, leather straps, an electronic viewfinder, and a wireless flash.
Oh, and did we mention the Vespa? That's right, it comes with a Vespa scooter, custom painted by Suzko, as well as a helmet to match.
You also get photographic training with Jay McLaughlin, so you know how to use the camera.
For more information, have a look over Olympus' booklet on the project.
The PEN art edition kit will be available for £16,000 from August 8th, and only at Harrods Technology. Sure, it's no Hasselblad moon camera, but the 'Blad doesn't come with a Vespa.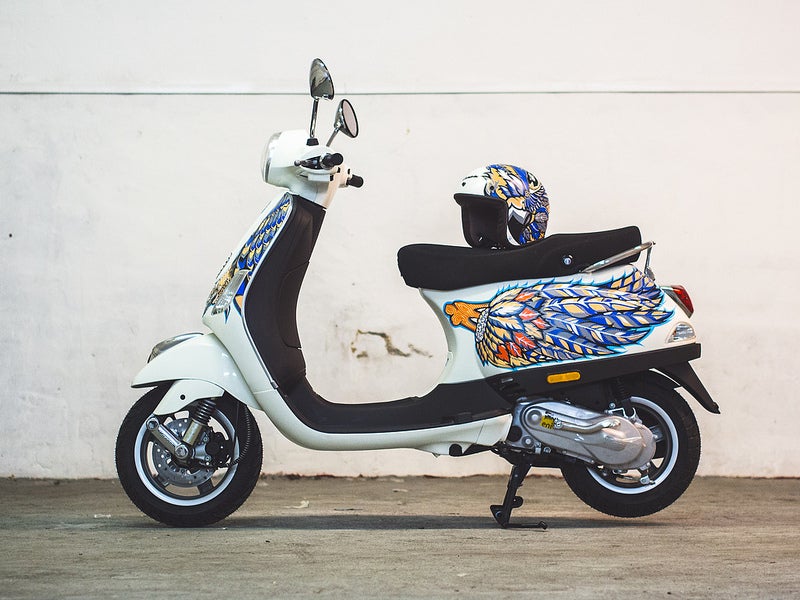 [via PhotographyBlog, ePhotoZine]