New Gear: Ricoh Pentax Releases Updated Weatherproofed Flashes, Adds New Coating to Lenses
Ricoh has updated two Pentax flashes by adding weatherproofing, and put new aperture blades and lens coatings on five extant lenses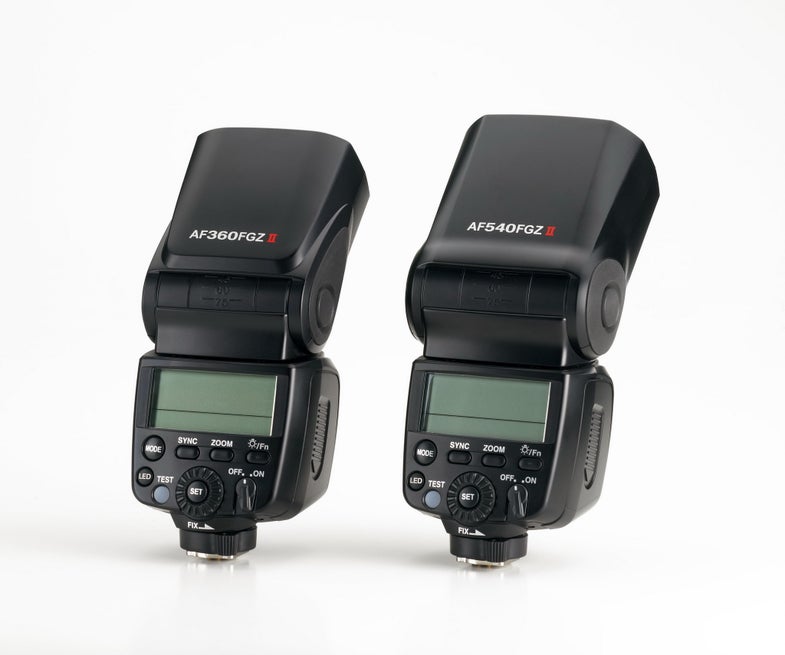 We may earn revenue from the products available on this page and participate in affiliate programs. Learn more ›
Ricoh (neé Pentax) has today updated a number of its products, adding weatherproofing to a couple of flashes and new coatings and aperture to its lenses.
The new AF540FGZ II and AF360FGZ II take their older namesakes, and weatherproof them to bring powerful strobes to photographers that want to be able to shoot in rough conditions. Pentax's weather-sealed cameras and lenses have a well deserved reputation for toughness, and adding a strobe to the mix will round out your kit bag. In addition to 28 weather seals, both flashes also offer LEDs for video or long exposure illumination. The AF540FGZ II features Guide Number 178 at ISO 100/ft, a five second recycle time, and will be available for $629.95 next month. The AF360FGZ II has Guide Number 119 at ISO 100/ft, and a 2.5 second recycle time. It will go for $429.95.
Ricoh has also taken five of its prime lenses, and given them improved lens coatings and a new aperture blade system, and branding them HD. The new HD Limited DA lenses are the existing 15mm F4, 21mm F3.2, 35mm F2.8 Macro, 40mm F2.8 and 70mm F2.4 designs. Pentax explains the upgrade as:
These lenses will be available next month, with prices ranging from $549.95 to $749.95.