New Gear: Fujifilm Instax Mini 90 Neo Classic High-End Instant Film Camera
A fashion forward version of an already-hip camera
We may earn revenue from the products available on this page and participate in affiliate programs. Learn more ›
The retro camera aesthetic has been working extremely well for Fujifilm. Now, they've extended that look to their Instax instant camera line in the form of the Instax Mini 90.
In addition to its upgraded looks, the new Instax also gets a few extra features, like macro, double exposure, and bulb mode. It has a flash, of course, to go along with its 60mm F/12 lens. Check out the Japanese site here.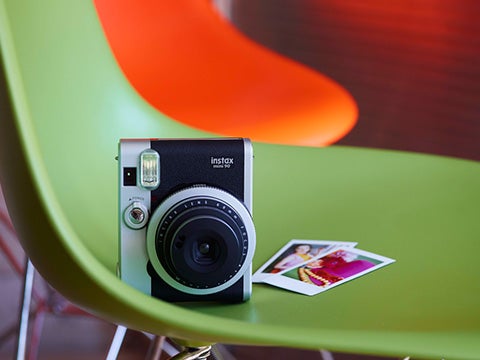 The Instax cameras have a very dedicated following, so this thing should sell like crazy, especially to those who were turned off by the oddly-shpaed pastel body of the standard Instax. It will reportedly hit the US next spring for the not-cheap price of $210. Then, of course, you'll have to buy film to feed it. But, for those who love these things, that shouldn't be a problem.
From: The Phoblographer