New Gear: Canon PowerShot G16 and S120 Compacts
Plus new superzooms and a stepping motor telephoto lens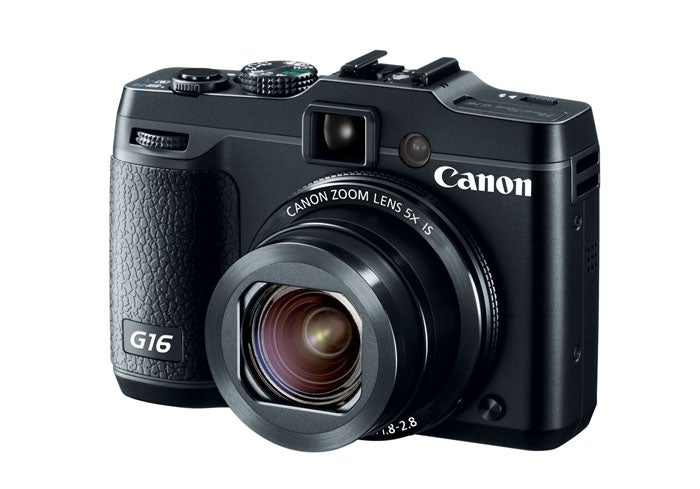 We may earn revenue from the products available on this page and participate in affiliate programs. Learn more ›
Canon announced five new compacts today with an overall theme of connectivity.
PowerShot G16
The G16 is Canon's new flagship compact, replacing the G15. While the two are essentially the same camera, the G16 offers some impressive upgrades like a boost from Digic 5 to a Digic 6 processor, enabling faster AF and a faster burst rate of 9.3 fps. It can also crank out 60p video capture.
The other big upgrade is WiFi-connectivity. This means the ability to share with Flickr, Youtube, Twitter, Facebook and the use of CANON iMAGE GATWAY as well as email sharing.
Price is $549.99, available October.
Powershot S120
Like the G16, the S120 is pretty much the same camera as the S110, except with a boost from Digic 5 to the Digic 6 processor. This means faster AF, 60p video capture and a 12.1 fps burst. Like its predecessor, it too has WiFi.
Available in October, this streamline hero will run you $449.99
Powershot SX510 HS
The SX510 rocks the same crazy 24-720mm equivalent zoom range as its predecessor the SX500. The big upgrade is a new 12.1mp CMOS sensor versus a 16MP CCD in its predecessor. The 510 also features WiFi-connectivity, in addition to a nifty Zoom Framing Assist option which locks on your subject and helps you to keep a steady shot.
It will be available in September for $249.99.
Powershot SX170 IS
This series of cameras has historically been a great choice for anyone seeking an affordable long lens compact. That has not changed. What has changed is the battery in the camera: now a lithium-ion instead of AA's. At $179.99, the SX170 IS will be available in September.
Bonus: Canon PowerShot N Facebook Ready and Canon EF-S 55-25mm f/4-5.6 iS STM
Canon also announced a 55-250mm f/4-5.6 stepping motor lens aimed at videographers. Details regarding pricing and availability have not yet been announced. We did get to see it though at canon HQ and it is impressively compact.
The PowerShot N now has a Facebook button, it's really tiny and hilarious. Snag one come September for $299.99.