RadioPopper Nano: Simple Flash Triggers With Huge Range
Fire a flash from 1,750 feet away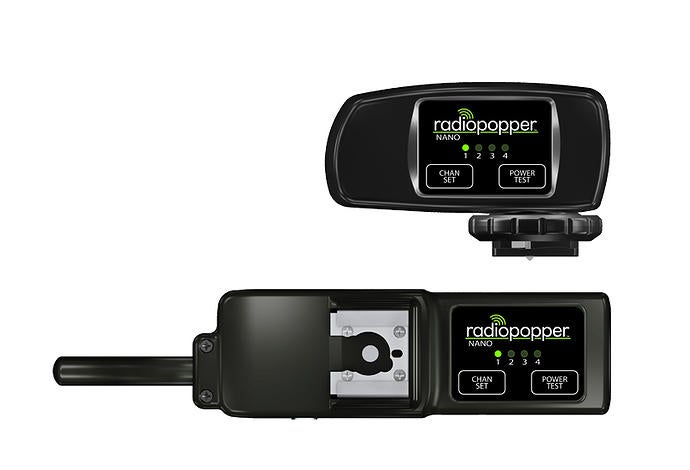 We may earn revenue from the products available on this page and participate in affiliate programs. Learn more ›
Radio flash triggers with all the bells and whistles can get pricy pretty quickly, but RadioPopper's latest offering keeps it small, simple, and relatively cheap. But, despite their small size, the Nano triggers have a massive range up to 1,750 feet under optimal conditions.
The transmitter looks to be about the same size or even a little smaller than PocketWizard's FlexTT1 transmitter. It operates on four channels and has just two touch-sensitive buttons for operation.
The receivers have a hot shoe, as well as a sync port. You can use one at a time, or even use both at the same time in case you want to fire two flashes at the same time, which is a pretty handy option if you want to save batteries or cut down on recycle time by firing two lights with less power into the same light modifier.
Both units have battery life indicators and come with a battery in the box so you can get going right away.
They will be available starting by the end of this month for $70 each. That makes them $30 cheaper than the $99 PocketWizard PlusX, but still more expensive than the hit-or-miss eBay triggers that are becoming increasingly popular.
It's worth being extra-clear here that these triggers don't send any TTL exposure data, so if you buy them, you can expect to manually adjust the power of your flash while you're shooting.