LensPen CellKlear Is Designed To Wipe Grime Off Your Smartphone Camera Lens
Die fingerprints, die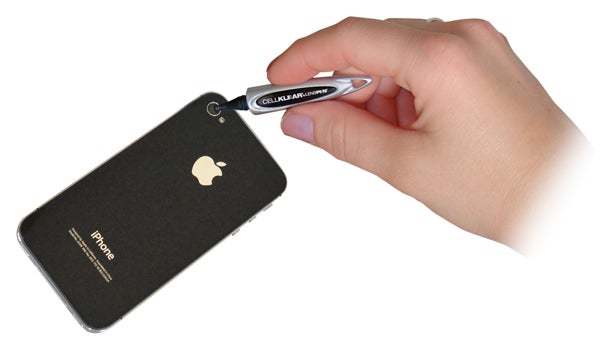 We may earn revenue from the products available on this page and participate in affiliate programs. Learn more ›
Smartphone camera lenses are grimy places. They sit in your pocket all day, picking up lint, grease, fingerprints and whatever other gnarly things. LensPen's CellKlear is designed specifically to clean those tiny little optics.
Most of the time, I find it sufficient to simply wipe off the lens with my T-shirt. But, it does make a difference if you give your smartphone lens a real cleaning every once in a while. The CellKlear uses carbon-impregnated cleaning tip, just like the ones found on their other products. It's meant to get into the tight spaces and get rid of gross stuff.
They also have two more new products, including the SmartKlear, which is meant for cleaning the screen of your phone, and the SideKick, which is meant for de-grungifying tablets.
Dragging along a tool specifically to keep your smartphone camera lens clean seems like overkill, but it's only $9 and it fits on your keychain, so the benefits of a clean lens may pay off in non-cloudy pictures.