Canon Vixia Mini Camcorder With Tilting 2.7-inch Screen
A small video camera aimed at selfie shooters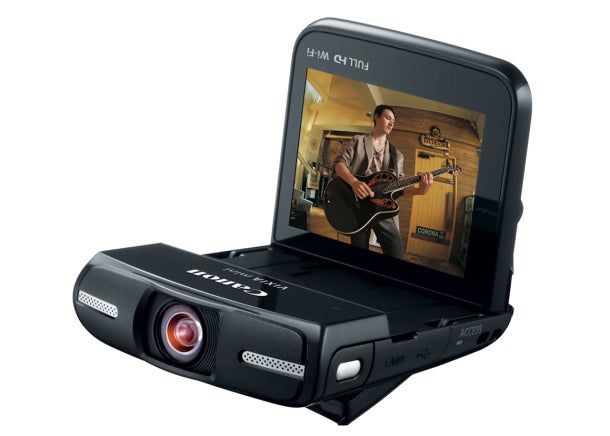 We may earn revenue from the products available on this page and participate in affiliate programs. Learn more ›
Camcorders are in a weird spot at the moment. DSLRs are churning out incredible cinema footage and the GoPro is positively everywhere. As a result, Canon is doing something a little different in their Vixia camcorders, introducing a pocket-specific model called the Vixia Mini.
The camera itself is shaped a bit like an old clamshell cellphone. The flip-up piece is a 2.7-inch touchscreen display. It's capable of capturing 1920 x 1080 MP4 video and 12.8 megapixel stills, which is pretty on par with what you'd expect from a little camera like this. It also does slow motion recording. 1/2 speed is 720p and 1/4 speed is at 360p.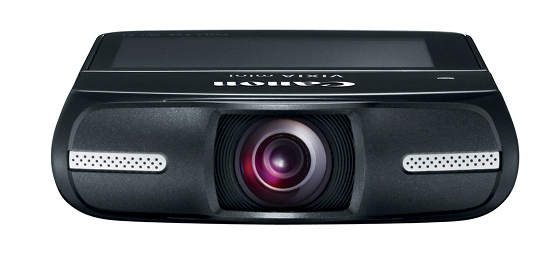 The whole package weighs 5.6-ounces and is flat enough to fit in a pocket without much of an issue. It has built-in WiFi too so it can interface with a smartphone app for file transfers and camera control.
The bottom of the camera has a small stand that lets you shoot videos of yourself should you want to do such a thing.
Overall, it seems like a nifty little camera, but at $300 the price seems pretty steep. Especially when it's not offering a ton of things that the camera already in your pocket (smartphone) can't do. We're still interested to mess with one when they become available in September, but I'm curious to see what the market for something like this is. At one time, it was a very popular space when Sony was making the awfully-named Bloggy and the Flip camera was seemingly everywhere. Things are much different now, though.