New Gear: Samsung 10mm F/3.5 Fisheye Lens
The lightest AF fisheye lens belongs to Samsung, at least for now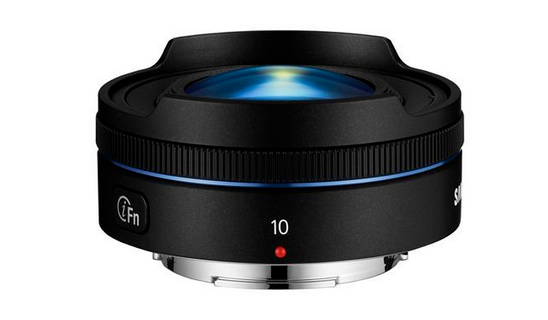 We may earn revenue from the products available on this page and participate in affiliate programs. Learn more ›
If you're a Samsung shooter and you've been craving the sweet distortion of a fisheye lens, your time has finally come. Samsung's new 10mm F/3.5 lens is the smallest AF fisheye on the market, at least for now.
Despite weighing just 2.5-ounces, this lens throws an image with a full 180-degree field of view. It has seven elements in five groups and has a circular aperture diaphragm, which is nice in a lens like this. Like most fisheye lenses, it focuses close — down to .09m. And because it's an NX-series lens, it has built-in iScene options.
With this addition, Samsung's NX series has taken another step toward completing its lens arsenal, which now includes a macro and a fisheye. It's still a bit light on the telephoto end of things, and we'd like to see more lenses along the lines of their excellent 85mm F/1.4 portrait lens, but it's certainly coming along.
We'll bring you more info on this lens once we have a production unit to test.