Digital My Passport Ultra Review: Portable Hard Drive with Dropbox Cloud Backup
Western Digital's redesigned drive adds cloud backup to hard drive storage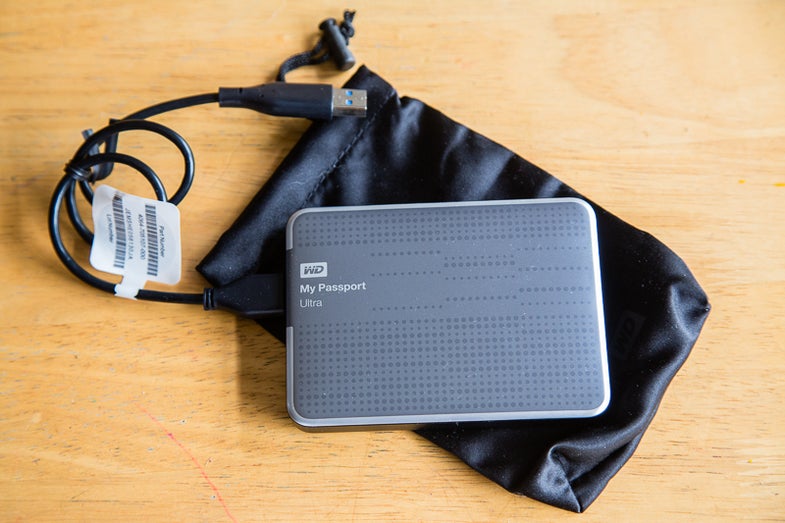 We may earn revenue from the products available on this page and participate in affiliate programs. Learn more ›
The cloud is extremely handy when backing up your data, but it's still early enough in its implementation that many don't want to rely on it completely. Western Digital's new My Passport drive stores your data locally, but also offers integration with Dropbox as well as WD's own personal cloud storage solution, giving you a bit of both worlds.
What is it?
Western Digital My Passport Ultra line of hard drives has been around for some time now, but they have given it a bit of a makeover, changing up the shape and the look. It's still powered by USB 3, but they have beefed up the backup options with their new SmartWare Pro software.
What's Good?
To test the transfer rates, I used a folder with 4.35 GB of raw image files. Over USB 3, it took 1:17 for it to transfer to the drive. When plugged into a USB 2 port, it took 3:01. Really solid and as fast as any other portable drive we've tested.
When it's running, it does so very quietly. Unless you have your hand on it to feel the vibration — which is minimal — you probably won't even know it's on. It warmed up after some serious data transfer, but nothing out of the ordinary for a little drive like this.
Now we come to the software. The suite that comes pre-packed with this drive is actually fairly extensive. The standard utilities offer means for monitoring drive health and securing data with a password.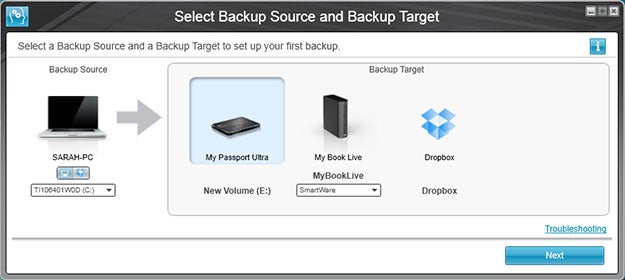 The updates to their backup software are the real story here, though. The WD SmartWare Pro software lets you back up data to your Dropbox account or to one of WD's other network connected drives should you have one available.
There's a surprising amount of customizability and while the interface may have a few bugs here and there, is easy to navigate.
The new makeover gives it a slick look, but didn't change the shape all that much, which means it still fits in the rugged case WD makes for them. That's a plus if you're already using this kind of drive.
There are also several color options. That's not important to me, but it might be to you. You can pick from black, blue, red, and titanium (which is still made of plastic).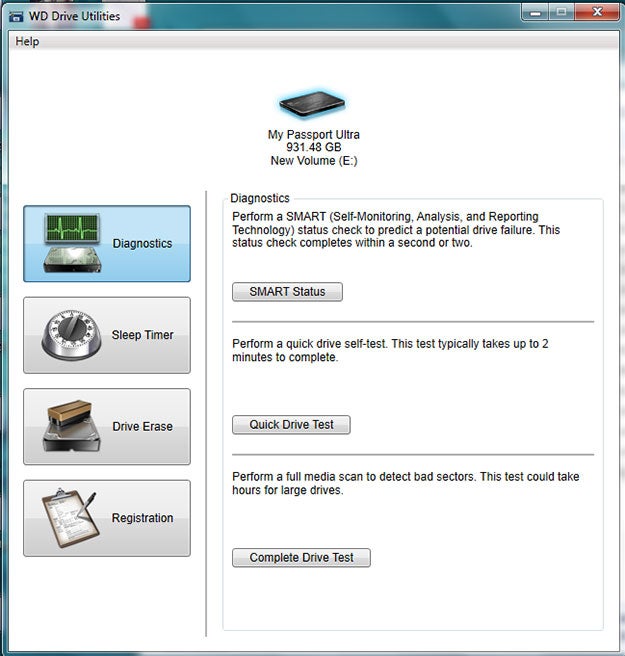 Not so good
The SmartWare Pro software is great, but if you're using a Mac, you're out of luck. It's PC only for now. While Dropbox integration is cool to see, Dropbox itself can be a bit slow when it comes to transferring files back and forth. You'll also have to pay extra for more space in your Dropbox if you want to backup more than a couple GB of data.
Who should buy it?
If you're looking to start dabbling in the cloud or you're already a Dropbox power user, this is a good way to give it a try. Right now, you're limited to either 500 GB or 1 TB or storage, but they say a 2 TB model is on the way relatively soon. At $119 for the 1 TB model and $99 for the 500 GB unit, it's not the cheapest drive around, especially when you factor in the Dropbox costs, but it's one of the fastest, and that's always a good thing.