New Gear: Olympus PEN E-P5 Micro Four Thirds ILC
Olympus' new flagship PEN stays true to its retro roots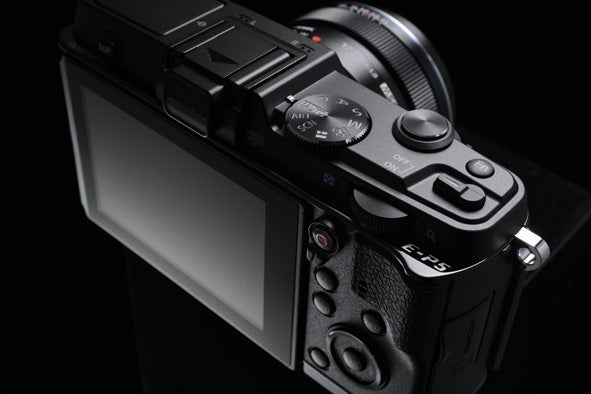 We may earn revenue from the products available on this page and participate in affiliate programs. Learn more ›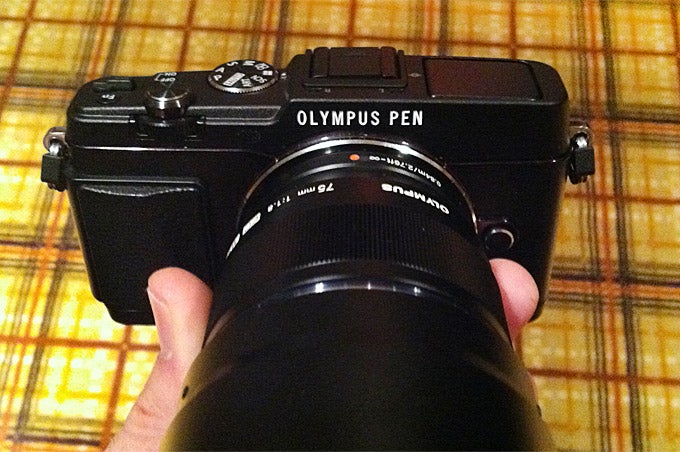 Last year, it was the OM-D that made the most noise in Olympus's Micro Four Thirds line-up. But, their PEN cameras are still going strong and now there's a new flagship model in the form of the E-P5.
As you'd expect with a flagship, the E-P5 is is equipped with parts from Olympus's top shelf, like a 16 MP TruePic VI Live MOS sensor (borrowed from its older bro, the OM-D), 5-axis image stabilization, 9 fps burst shooting (with 5 fps burst in "Continuous AF with tracking" mode), Wi-Fi connectivity, and a 1/8000 sec top shutter speed, which Olympus claims to be the fastest around.
The PEN line has always been inherently retro in its design, but they've cranked that up a bit with the new logo. I saw an early version of the camera and was impressed by the obvious attention to detail, even down to individual screws.
Control is handled by two very customizable click wheels on either side of the camera. The combination of tactile feedback from actual dials and the ability to customize the shooting setup are both great additions to a camera at this level.
There are also quite a few other slight tweaks the Olympus engineers squeaked out for this new camera, tweaks we think might actually make a big difference in your shooting. They include: A new top flash sync speed of 1/320 sec, a quicker .5 sec start up time, Super Spot AF which allows for 14x magnification for insane focus control and of course, the highly coveted focus peaking during video capture!
Olympus hasn't been at the front of the pack when it comes to connectivity, but they're making progress with the E-P5. They have apps for both Android and iOS, but they lack some of the features found in those of other manufacturers. However Olympus reps promised us that an updated version is on its way soon. For now, you can fire the camera from a mobile device remotely (although only in Auto mode for now). You can also control focus, add a watermark, and apply Art Filters after the fact.
Other features worth mentioning include: Built-in GPS, Art filters, a new time-lapse mode and a 3-inch articulating LCD. We should also mention that the E-P5 does not use the same battery as its predecessor, the E-P3, instead it shares the same battery as the OM-D.
Available in three colors including silver and black, all black matte and white.
Olympus also announced a bigger/better EVF in the form of the VF-4. It offers a 2.36 million dot display, .74 magnification and an image delay lag of only .032 secs. It will be available in coming weeks for $280.
Available within the coming weeks, the PEN E-P5 will run you $1000, body only, and $1500 with the 17mm f/1.8 lens and the new VF-4 viewfinder.