New Gear: Olloclip Gets Its Own App
The popular iPhone lens system now has its own special app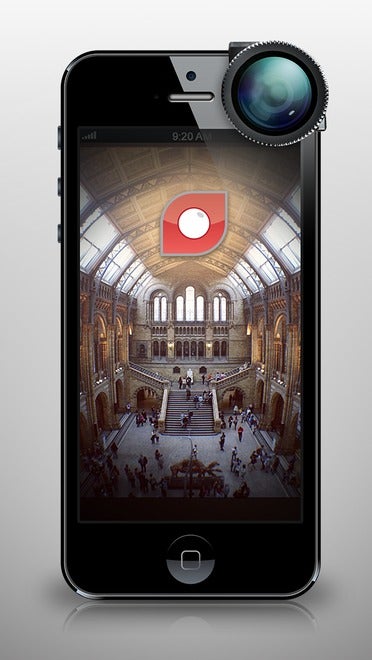 We may earn revenue from the products available on this page and participate in affiliate programs. Learn more ›
The Olloclip is an extremely popular 3-in-1 lens clip for the iPhone that gives you fisheye, wide-angle, and macro all in one little device. And now the folks behind Olloclip have announced a freebie companion app for iOS. While most of what it offers are standard camera app features, there is one new tool that sounds interesting.
The Olloclip app primarily does tasks that we've seen from just about every other photography app in existence. There's separate focus and metering points; boosted zoom to help precise focusing while using Macro; and video mode. But by far the most interesting is the Mesh Editor Tool. Using a fisheye or wide-angle lens on your iPhone is going to give you some pretty interesting distortion. The Mesh Editor lets you tweak the curvature of the image, letting you either counteract some of the lens's natural effects, or else amplify it for a more dramatic look.
The app is available to download now from the App Store.