New Gear: Lowepro Photo Sport AW Series 30L For Lots of Gear
Need to lug even more stuff up a mountain with you?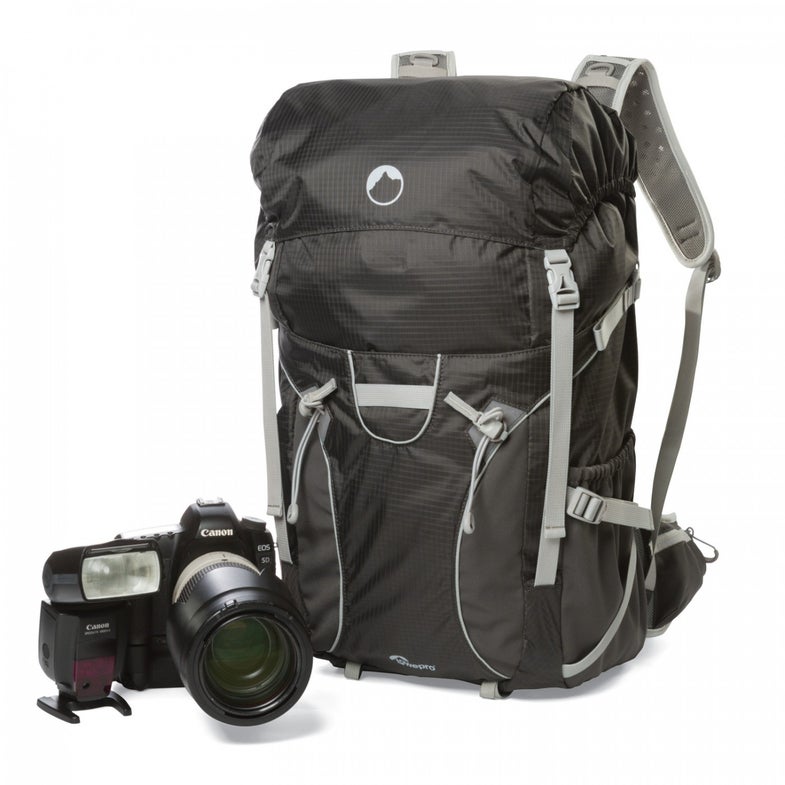 We may earn revenue from the products available on this page and participate in affiliate programs. Learn more ›
Lowepro has expanded its Photo Sport AW range with the new Photo Sport Pro 30L AW, which is capable of holding even more gear for your outdoors adventures. With a new 30L capacity, that's enough space for a full pro-sized DSLR, with grip, and 70-200mm lens.
Available for $199, the Photo Sport Pro 30L AW is a lightweight, bordering on minimalist pack with a breathable air-flow suspension system. Unloaded it weighs just 3.74lbs, and features a side-access pouch so you can grab your camera without taking off the pack.
The 30L capacity means that not only does it have space for a pro body and lens combo, but also room for a 2L hydration reservoir (not included), battery charger and accessories, personal items, and even attachment points for trekking poles or an ice axe. And if the weather suddenly takes a turn for the worse, there's a built in rain cover.
To fit your camera, the side-access pocket holds a special, long camera chamber that can be cinched down for a tighter fit over your gear. This means that it'll hold more tightly, and prevent bouncing while on long walks.
Lowepro Photo Sport Pro 30L AW Product Video from Lowepro on Vimeo.