New Gear: Fotodiox Pro LED 100WA Lights
Designed to look like a strobe and fit the accessories you already have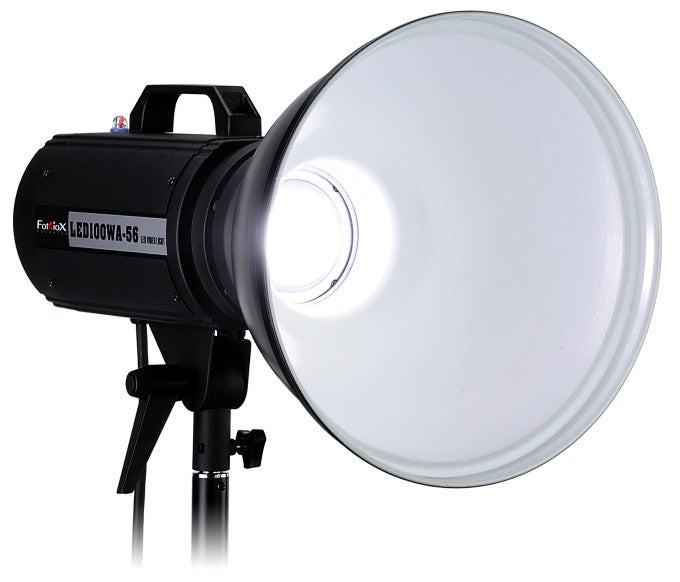 We may earn revenue from the products available on this page and participate in affiliate programs. Learn more ›
Fotodiox has just announced a new off-camera illumination source, designed to look like a classic strobe so that it can better integrate with the products you already own. While not actually a strobe, the Fotodiox Pro LED 100WA lights are modeled from them, giving you a constant, low-heat source of illumination that can easily take the lighting modifiers that are already part of your kit.
Available in either Tungsten (3200k ± 200) or Daylight (5600 ± 300) equivalents, the Fotodiox Pro LED 100WA will set you back $324.95. Since it uses LED, the light has a low power draw, and gives off "practically zero heat", making for a longer and more comfortable shooting situation. The LEDs provide the equivalent of 600w illumination, and can be dimmed down from that if needed. The lights feature a color rendering index of >85.
Designed specifically to work with extant gear, the Fotodiox Pro LED 100WA Lights have a Bowens (S) bayonet mount, which should allow them to accept a wide array of lighting modifiers. Ideally you should be able to add these new lights to your studio setup, and have them fit seamlessly in your workflow thanks to the standardized mount.