New Gear: Cotton Carrier Hand Strap Has a Built-In Tripod Plate
A clever twist on a familiar carrying contraption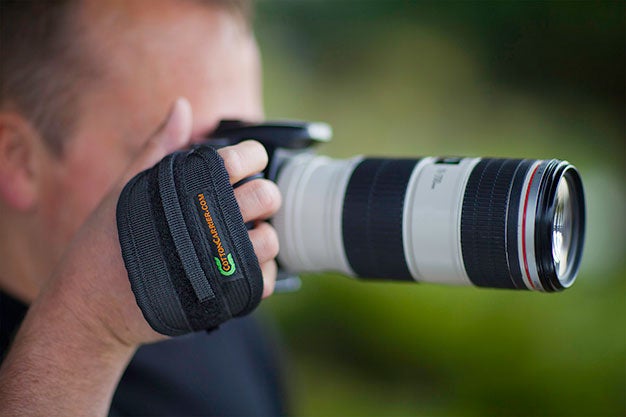 We may earn revenue from the products available on this page and participate in affiliate programs. Learn more ›
In terms of camera carrying devices, I don't think the hand strap gets enough credit. It takes a certain type of shooter to use one, but I find them comfortable and convenient. Today, Cotton Carrier announced their new Hand Strap, which has a built-in tripod plate.
The strap itself is adjustable using heavy duty Velcro. It attaches to your camera by going through one strap loop, then screwing into the tripod mount on the bottom. In order to preserve tripod compatibility, they have added an Arca Swiss style tripod plate to the bottom of the strap. There's also a threaded hole in the bottom in case you need to attach a different kind of tripod plate to the bottom.
It's a fairly straight forward product, but it's a smart one. And at just $20, it sounds like a solid deal.