Samsung Announces New Galaxy S4, With Tons of New Camera Features
In an enormous production, Samsung has announced its newest flagship smartphone: the Samsung Galaxy S4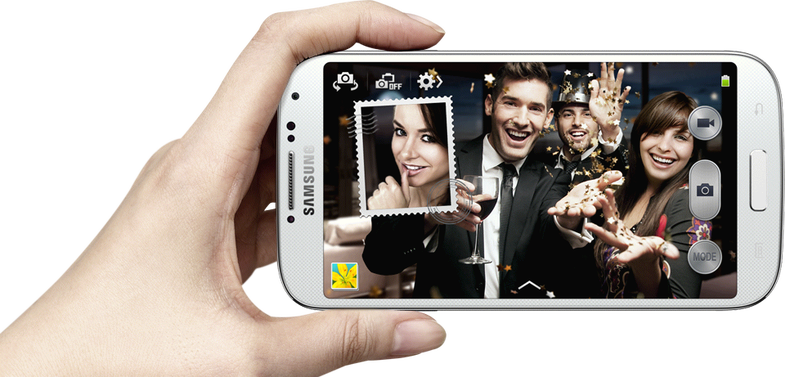 We may earn revenue from the products available on this page and participate in affiliate programs. Learn more ›
Yesterday, at a bizarrely huge announcement, Samsung debuted the new Galaxy S4 smartphone. This is the newest flagship device from the giant South Korean gadget manufacturer, and while there are plenty of reasons why it's an important new smartphone, Samsung have also added a plethora of new photo and video features to the device.
Many of these features are designed to take advantage of both the front and back cameras of the smartphone simultaneously, something we recently saw hit iOS with Dblcam. The Galaxy S4 has all these features built in, but we won't know how well they function until the camera is released.
According to the press release, the full set of camera modes are: Dual Camera: Dual Shot / Dual Recording/ Dual Video Call; Drama Shot; Sound & Shot; 360 Photo; Cinema Photo; Eraser; Night; Best Photo; Best Face; Beauty Face; HDR (High Dynamic Range); Panorama; Sports.
While not strictly speaking photography related, the Galaxy S4 is also able to perform other tasks that photographers might like, like previewing files by hovering your finger over them, being used as an IR remote, it'll even work with gloves on.
The Galaxy S4 features a 13-megapixel rear camera, 2-megapixel front camera, 441ppi 5-inch Full HD Super AMOLED screen, and is due out in the second quarter of this year.