New Gear: Spider Monkey Belt Holster Attachments For Flashes And Other Accessories
Keep your gear on your hip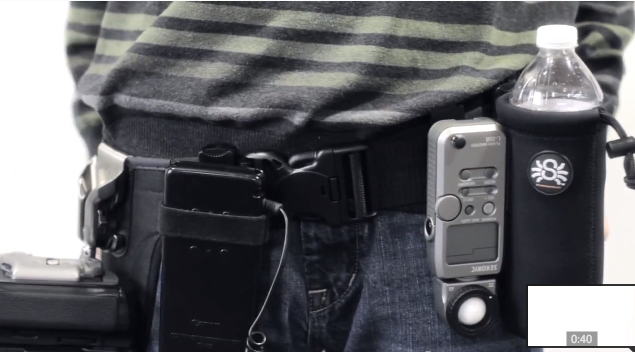 We may earn revenue from the products available on this page and participate in affiliate programs. Learn more ›
You probably know Spider as the company that makes the belt holsters that let you carry your cameras the way a cowboy carries his six shooters. Now, they're expanding their belt-oriented carrying system to include accessories beyond camera bodies.
The Spider Monkey system comes with a simple clip, not completely unlike the ones used to carry cameras. In order for it to be compatible with your accessories, you need to attach a velcro strap with a protruding tab to your flash, battery pack, light meter, or whatever else you're trying to carry. Then, you slip the tab into the clip and you're off.
The clips are designed to attach easily to pretty much any belt — not just Spider Holster belts — or even loops attached to camera bags.
Each set comes with a clip, an adhesive tab and a Velcro strip for $17. It's a cool idea and seems like a great way to keep flashes handy when they'd otherwise be stashed away in a bag. But, we'll be interested to see how secure they hold. Spider has a very solid reputation with their other holsters, but the idea of having a bare flash swinging around on your hip will likely take some getting used to.