New Gear: Minox Announces New Pint-Sized Digital Classic Camera 14.0
The 1:3 scale Minox DCC has been updated with a new 14-megapixel sensor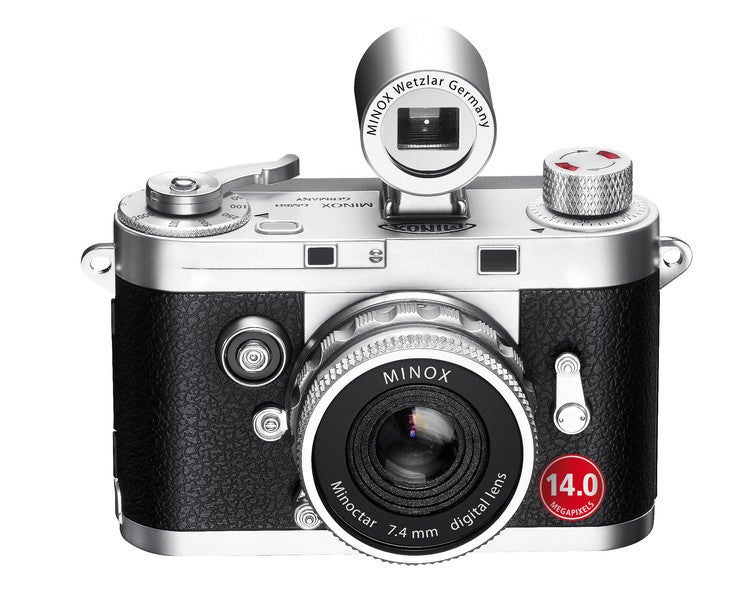 We may earn revenue from the products available on this page and participate in affiliate programs. Learn more ›
Minox has announced a new version of its miniature replica camera, the Minox DCC 14.0. Minox is currently probably best known for its spy cameras, but also produces a small digital camera in the vein of the companies old film offerings, dubbed the Digital Classic Camera. The previous version of this camera had a 5-megapixel sensor, but the newer edition bumps that up to 14-megapixels, on what we can only assume is a tiny sensor.
The technical specifications for the Minox DCC 14.0 are pretty skimpy. It has a 41mm f/2.4 fixed focal lens, a 2-inch LCD, can record 640 x 480 video, and can snap in an optical viewfinder if you're so inclined. If you want any sort of zoom, you're limited to digital, or else wide-angle and tele-converters, and you also need an addon for a flash.
If you're in desperate need of a tiny camera, you can pre-order the Minox DCC 14.0 for $240. But if it's anything like the previous version, don't expect huge things in terms of image quality.