Leica Lenses Hacked to Autofocus on a Sony NEX Camera
It might be slow, but it's definitely autofocus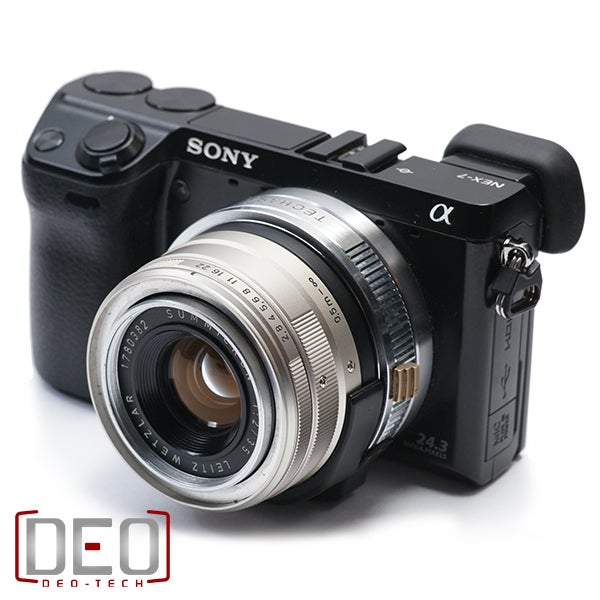 We may earn revenue from the products available on this page and participate in affiliate programs. Learn more ›
A Hong Kong based company has developed a lens adapter that will do more than just let you mount Leica glass on your Sony NEX. For the first time, it seems someone has created a way to make those Leica lenses autofocus on an E-mount.
This comes from Hong Kong companies MXCamera and Deo-Tech. According to reports, the process involves going from Leica M to Contax G, and then using that to autofocus with. As the creators described it:
You can see the final result in the video below. It's slow, but that's definitely autofocus. According to SonyAlphaRumors, MXCamera plans to modify and sell five Leica lenses: the 35mm f/3.5, Summicron 35mm f/2, Summicron 50mm f/2, Elmar 90mm f/4. That makes it sounds like this will be a permanent modification to the Leica lenses to make the system work, rather than a hodgepodge of adapters.