Here's a Reporter Using the Insane Nikon 1200-1700mm To Photograph The New Pope
What do you do when you can't get close enough to snap a good shot of the newly announced Pope? Get a longer lens.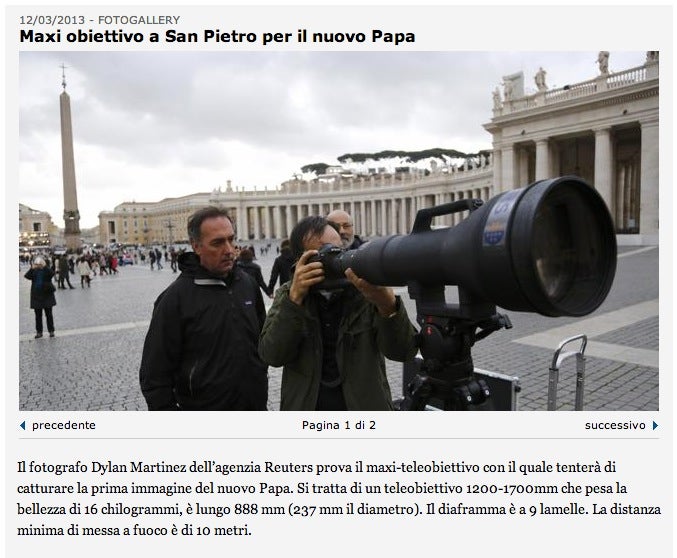 Last year, we talked about the patently ludicrous Zoom-Nikkor 1200-1700mm f/5.6-8P IF-ED, a lens that Nikon briefly made in the early 90s, which went for $60,000-$75,000 even then. And recently, someone actually used one. Italian newspaper La Stampa spotted Reuters photographer Dylan Martinez waiting to capture shots of the newly elected Pope — which eventually he managed to.
The 1200-1700mm requires an industrial strength support system due to the fact that it weighs 16kg/35lbs, and is just short of three feet long. It was originally designed for use at baseball tournaments in Japan, and is capable of capturing scenes more than 100m away. While it was meant for sports use, obviously its long lens makes it excellent for wildlife and bird watching — cardinals or otherwise.
[via Nikon Rumors]