Adobe to Stop Selling Boxed Copies of Creative Suite Software, Focus On Digital Download UPDATED
The laptop DVD drive gets a little more endangered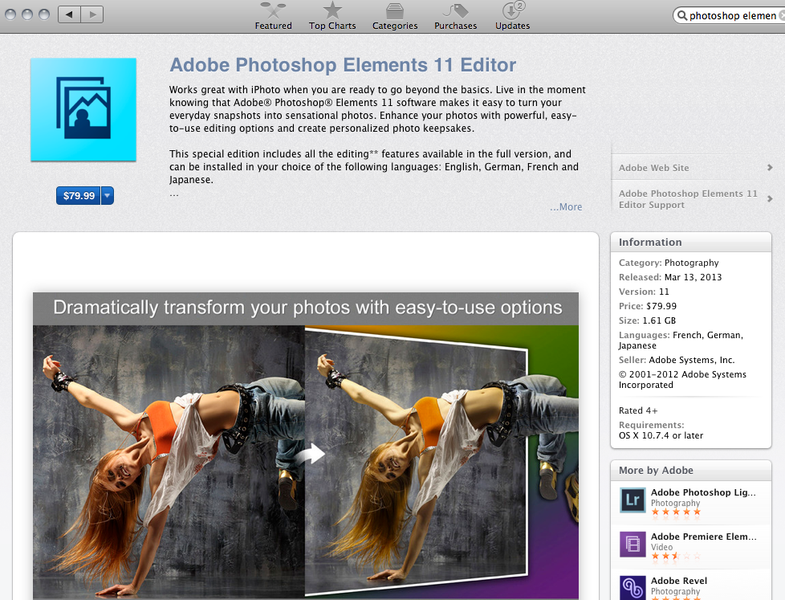 We may earn revenue from the products available on this page and participate in affiliate programs. Learn more ›
In the race to create the smallest, lightest laptops around, optical drives for reading CDs and DVDs are often the first thing to be cut. Because of that, software makers have started concentrating on digital delivery via the internet. Now, Adobe has made it official that they're going to start phasing out the shrink-wrapped DVD boxed editions of their Creative Suite software, including Photoshop.
Really, the move shouldn't come as much of a surprise. Adobe hasn't been shy about focusing on their Creative Cloud monthly subscription service, which grants users access to their apps on a month-to-month basis rather than selling a license that will work forever. In fact, they have been offering some features early to Creative Cloud users.
Just today, Adobe also announced that their Photoshop Elements software is now available in the Mac App store, along with Lightroom. One more step in the digital direction.
While the shift to digital delivery makes sense in the long run, it will likely cause a few growing pains. Customers with limited connectivity may have to get creative about obtaining their software, as program downloads are often measured in gigabytes and can take some time to download even over a fast connection.
UPDATE: Adobe just got back to us with another official statement giving the timing of the shift: "We're phasing out shrink-wrapped boxed versions during our FY2013 Q2. However customers may continue to purchase boxed versions for as long as supplies last."
I reached out to Adobe for an official statement and they responded with the following:
"As Adobe continues to focus on delivering world-class innovation through Creative Cloud and digital fulfillment, we will be phasing out shrink-wrapped, boxed versions of Creative Suite and Acrobat products. Electronic downloads for Creative Suite and Acrobat products will continue to be available – as they are today – from both Adobe.com, as well as reseller and retail partners. We are in the process of notifying our channel partners and customers, as plans solidify in each region."