New Gear: Sony Details Two New Superzooms, the Cyber-shot WX300 and HX300
Now official in the USA, Sony has announced a 50x full size zoom, and a 20x compact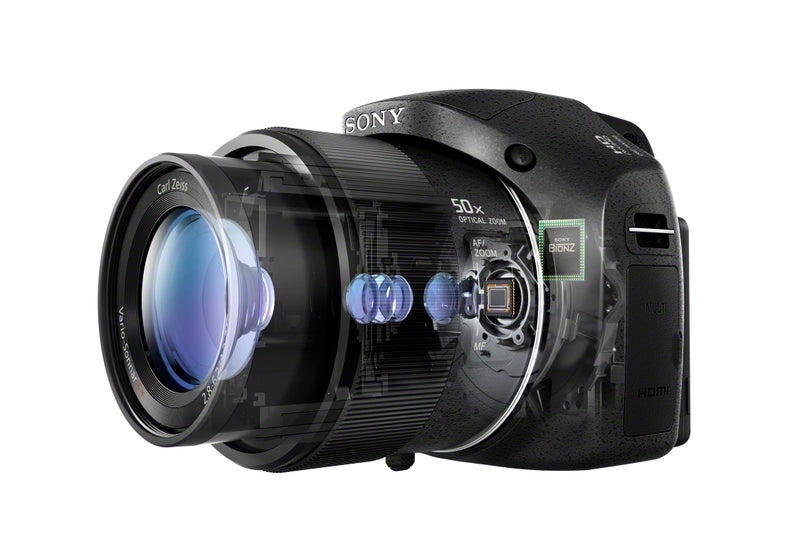 We may earn revenue from the products available on this page and participate in affiliate programs. Learn more ›
Alongside new lenses, a new Alpha SLT and NEX offering, and a tough camera, Sony today also officially unveiled two new superzooms, with two radically different form factors: the 50x Cyber-shot HX300, and the 20x Cyber-shot WX300. The HX300 is Sony's entry into the eternally lengthening battle of the ultra-zoom, matching Canon and Fujifilm's impressive 24mm-1200mm lens reach. However, Sony is upping the ante with a new steadyshot system that puts the stabilization element on the front of the lens, making it more effective at full zoom. Sony claims the camera is twice as fast to focus as the camera's predecessor, the HX200V, when zoomed in all the way.
As with most "bridge" ultrazooms, the HX300 packs a full suite of manual controls, as well as a new multi-terminal for using Sony accessories. It shoots 20-megapixel images, video at 1920×1080/60p, and has a lens constructed of 15 elements in 10 groups(including 1 superED glass element, 2 ED glass elements, and 3 aspheric elements). It has a 921,000-dot LCD as well as an eye-level finder.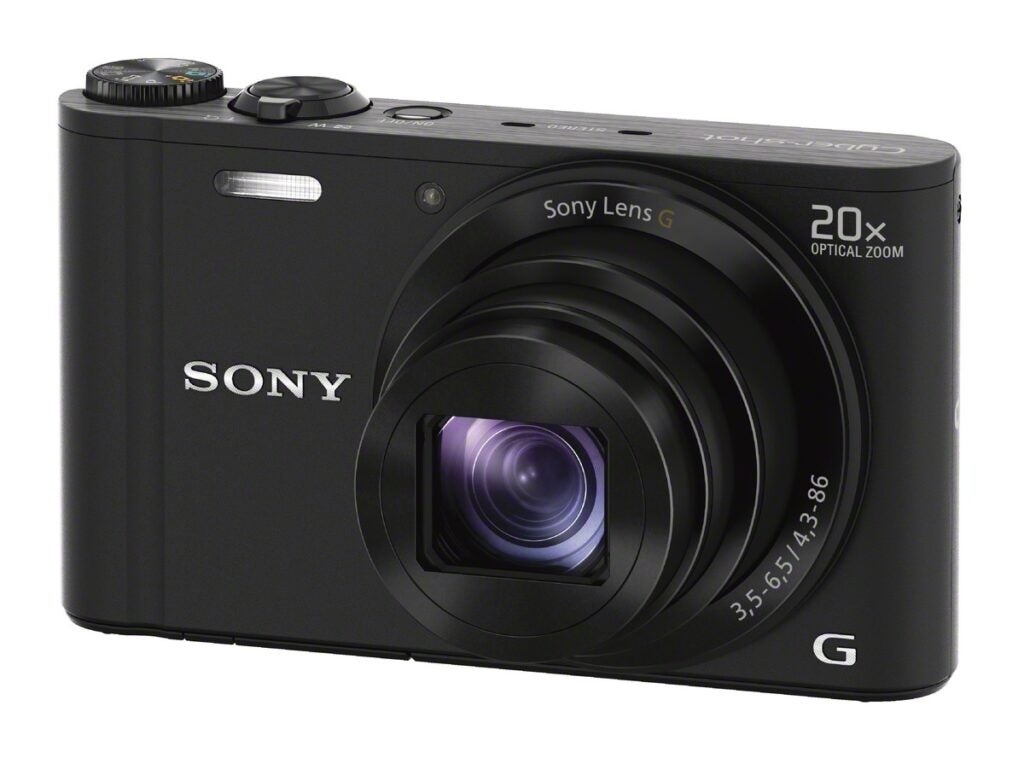 For a camera that's a little bit easier to actually fit in your pocket, Sony also revealed the Cyber-shot WX300, which the company is calling the smallest and lightest 20x (25-500mm) zoom available — clocking in at just a hair under 6oz. Again, Sony has overhauled the optical image stabilization system, claiming the new generation is "about twice as effective compared to previous 20x optical zoom Sony cameras," and that it will focus up to 3.6x as fast. Perhaps most impressively, Sony has managed to squeeze an immense battery into such a small camera, with an official 500 shots per charge.
As with many of Sony's recent offerings, the WX300 comes with Wi-Fi, so you can transfer photos and videos to your smartphone or sufficiently advanced TV. The WX300 has an 18.2-megapixel 1/2.3″ CMOS sensor, 3-inch 460,000 dot LCD, and can record videos at up to 1920×1080/60i resolution.
The WX300 will be available come April for $330, and the HX300 in March for $500.