New Gear: Satechi Smart Trigger Controls Your DSLR via Bluetooth
Using a Bluetooth receiver and a special app, you can fire most Canon DSLRs (and some high-end compacts), in addition to quite a few Nikon DSLR's, from your iPhone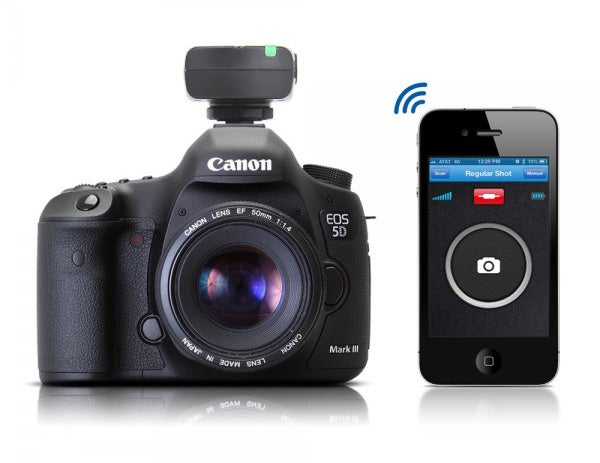 We may earn revenue from the products available on this page and participate in affiliate programs. Learn more ›
Accessory makers Satechi have devised a new gadget that will allow you to remotely control most Canon DSLR's, several Canon compacts, and most high-end Nikon DSLR's, from the confort of your Apple device. The Satechi Bluetooth Smart Trigger is a combination of a $45 Bluetooth receiver and smartphone app. By sliding the receiver into the hotshoe of your camera, you gain the ability to control the camera from your iPhone, from as far as 50 feet away.
Once you have the receiver mounted on your camera, and the phone app successfully paired, the app can be used to shoot the camera in three different ways. Regular shot is a simple wireless shutter, manual shot can be used for long exposures while in bulb mode, and timed shot functions as an intervalometer.
The Smart Trigger has a whopping battery life of up to 10 years, but you need an iOS device with Bluetooth 4.0, so an iPhone 4S, iPhone 5, iPad mini, or iPad 3 is required to run the thing. Today's news release seems specifically for Canon cameras, and depending on which camera you have, you might need one of three different triggers — including the one for some Nikon models. While the app is iOS only for now, Satechi says that an Android version is expected out in March. The trigger and app will run you $45 and can be purchased from Amazon.