New Gear: Olympus Announces XZ-10 Advanced Compact
This smaller sibling to the XZ-2 keeps the excellent lens, but shrinks the sensor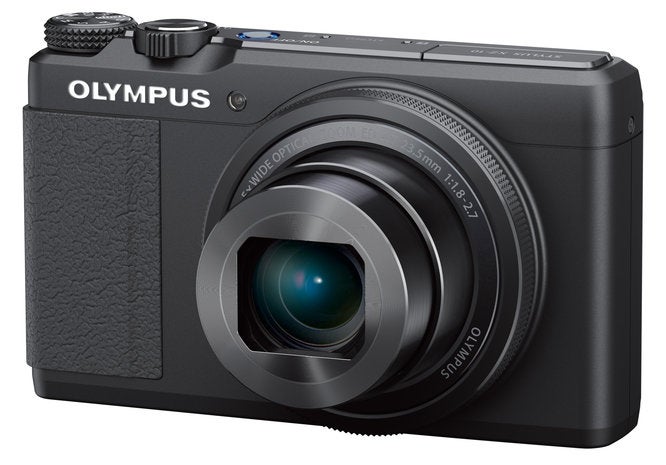 We may earn revenue from the products available on this page and participate in affiliate programs. Learn more ›
Olympus has just announced the Stylus XZ-10, a smaller, more affordable take on the very popular XZ-2. As with the XZ-2, the XZ-10 packs a bright lens, an f/1.8-2.7 26-130mm equivalent that's sure to please low-light photographers. Unlike its predecessor, the XZ-10 has a notably smaller 1/2.3-inch 12-megapixel backlit CMOS sensor, and loses the articulation on the camera's 920,000-dot touchscreen.
Olympus has squeezed up to ISO 6400 out of the small sensor, and has an optical image stabilization system in place — including a mode specifically for use while recording video. Advanced shooters will be happy to hear that Olympus has kept RAW formatting, full manual controls, and the user-definable control ring around the lens. At just 1.3-inches thick, it'll remain to be seen if the fast lens and small size are enough to counteract the titchy sensor.
If the camera looks a little familiar, it's because it has been official overseas for a while now, but we're just getting official with it here in the states.