NEX-5 Hacked Into Black-and-White Multi-Spectral Camera
By pulling off all the filters, Ming Thein has converted an old NEX-5 into a stunning monochrome machine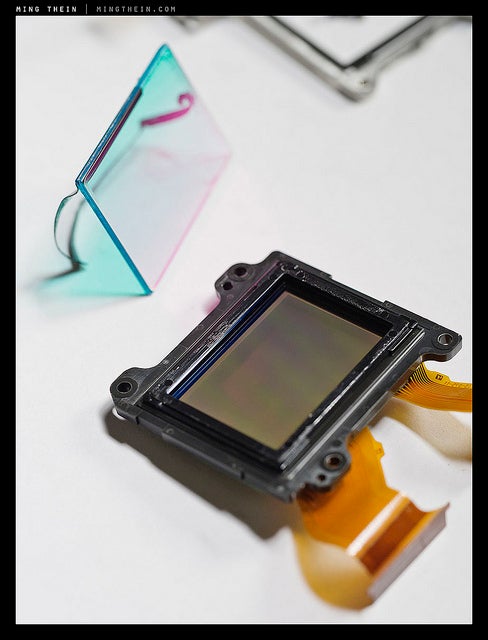 We may earn revenue from the products available on this page and participate in affiliate programs. Learn more ›
When Leica announced the Leica Monochrom, many were aghast at how the company could charge an extra $1000 for a black-and-white only version of an already expensive camera. But it turns out that by not using a Bayer filter, Leica managed to create stunning images. Photographer Ming Thein has undertaken a similar project, removing all the filters he could from an old Sony NEX-5R, and getting some impressive monochrome images in the end.
For his multispectral NEX, Thein removed the ultraviolet, infrared, and anti-aliasing filters, taking out just about every possible barrier between the sensor and light. While his creation still has a Bayer filter (that's physically part of the sensor, and can't be removed), it's now not very good at taking color imtes. However, Thein claims all you have to do is shoot in raw and desaturate, and you'll get consistently good images.
He admits the camera has some problems — notably image softness towards edges that would otherwise have been dealt with. But for what it is, the photos are fascinating.
Unfortunately, Thein didn't include instructions for how to perform the hack but it sounds like it was rather difficult (it had to be re-assembled three times before working properly). There are some instructions for similar activities elsewhere, but have a look and Thein's notes about focusing problems to make sure you're up for the challenge. If, like me, you're afraid of taking apart a camera, then there is another option: Ming Thein is giving the thing away in a competition.