New Gear: Tokina Announces 12-28 f/4 DX And 70-200mm f/4 FX Lenses
No official price or availability just yet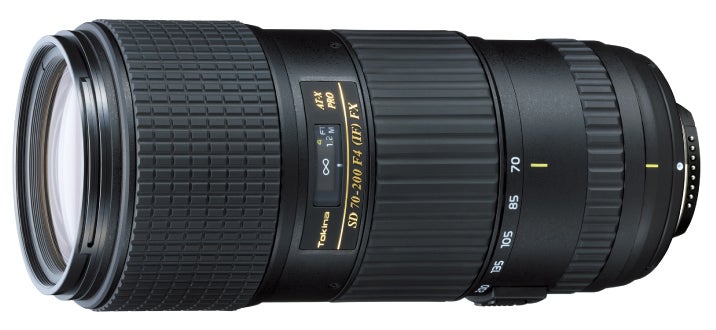 We may earn revenue from the products available on this page and participate in affiliate programs. Learn more ›
Tokina revealed two new lenses at the CP+ photography show in Japan today. While the company hasn't announced the price, availabality, or even the mounts for which they'll be available, the full frame 70-200mm f/4 and APS-C 12-28mm f/4 are both bound to generate some interest.
The AT-X 70-200 F4 PRO FX VCM-S telephoto features an aperture range of f/4-f/22, with 19 lens elements in 14 groups. It weighs a rather hefty 1.02kg (2.25lbs), and has a minimum focusing distance of 100cm. It's designed to work on both full frame and APS-C cameras, and has an optical image stabilization system. The 70-200 was shown at last year's CP+ as a mockup, but this marks its official debut.
The Tokina AT-X 12-28 f/4 PRO (IF) DX is designed specifically for APS-C sensors, and is a replacement for the older Tokina 12.24mm lens, adding a slight amount more zoom. The older lens currently debuted for nearly $500, but now fetches more around the $400 mark, so you can probably expect the new version to cost something similar. The new lens is the equivalent of 18-42mm, with an aperture range of f/4-f/22, and a minimum focusing distance of 25cm. It has 14 lens elements in 12 groups, and weighs 600g (1.3lbs).