New Gear: Panasonic Gets in on the Action Cams with HX-A100
Panasonic's entry into the wearable tough-camera market has taken a very different form to the likes of GoPro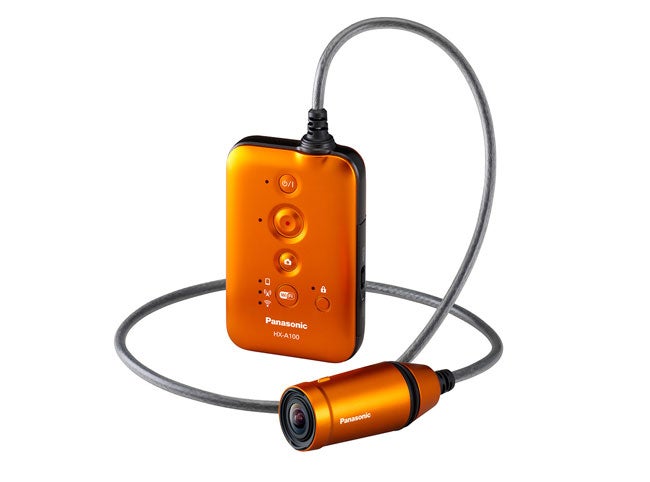 We may earn revenue from the products available on this page and participate in affiliate programs. Learn more ›
There's a lot to love about the GoPro family of cameras — but let's face it, sometimes you don't want an ungainly cube stuck to yourself as you go careening down a mountainside. Panasonic has taken a very different form factor with the tough camera HX-A100, which features a lens on a cable from the main unit.
The HX-A100 will retail for $299.99 when it debuts, and can be attached to your helmet or backpack, but also clipped on to your ear, allowing for head-based adventures for when you aren't wearing a helmet. It's waterproof down to 5 feet, dustproof, and has a f/2.5 lens beaming images to a 1/4.1″ BSI Sensor.
To make that footage of you spinning wildly out of control a bit more stable, the HX-A100 packs image stabilization, and horizon level correction. It can record 1920 x 1080/60 fps, 1280 x 720/120 fps, and 640 x 360/240 fps video, which can be beamed over included Wi-Fi to a nearby computer, smartphone, or streamed over Ustream. A full battery charge will get you 140 minutes of footage (with the Wi-Fi turned off), which should give you plenty of time to get back up the mountain for another go.