New Gear: Lexar Announces 256GB SDXC Card, New XQD Cards
$1,000 gets you a quarter terabyte of storage in your camera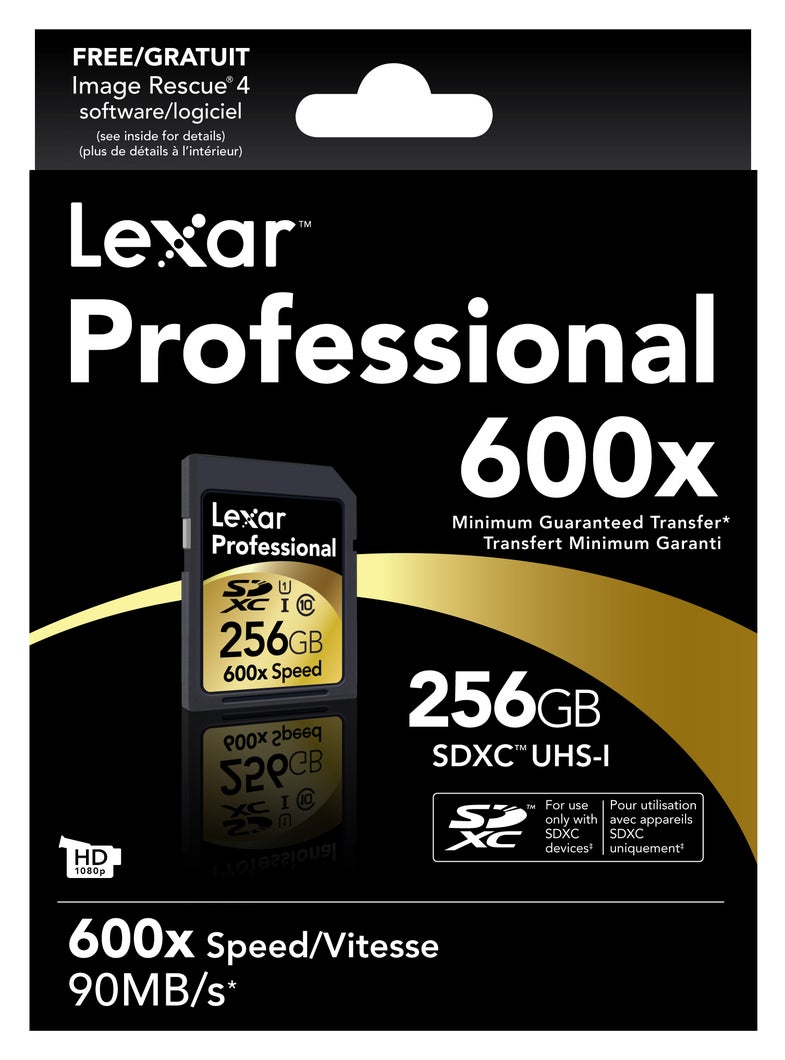 We may earn revenue from the products available on this page and participate in affiliate programs. Learn more ›
Lexar has announced that its expanding its range of high-end memory cards, unveiling a new ultra-high capacity SDXC card, as well as new offerings for the fledgling XQD format.
The new Lexar High-Performance 600x UHS-I SDXC card boasts 256GB of storage with a 600x, 90MB/s transfer speed for incredibly fast transfer of large stills and HD video. Perhaps unsurprisingly, this huge card comes with a huge pricetag, a recommended $999. Not outrageous considering what you're getting, but a lot for something that's so easy to lose.
Lexar has also announced two new XQD cards: the Lexar Professional 1100x XQD 32GB ($299.99) and 64GB ($579.99), alongside a XQD USB 3.0 Reader that will go for $45. The major advantage to the XQD format is its high potential for storage and transfer speed, and while these particular versions might not be breaking any barriers for how many photos they can hold, the 1100x, 168MB/s transfers should keep you in burst mode for just that little bit longer — potentially up to 100 frames of Raw without slowing down. So far the Nikon D4 is still the only camera to use the XQD format, but hopefully more will be on board in the near future.