Think Tank Announces Rotation 180 Camera Backpack Under Mind Shift Gear Name
A fanny pack has never been such a good idea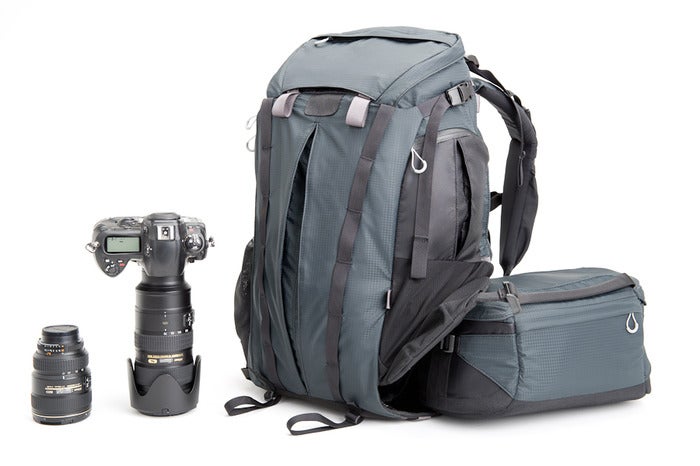 We may earn revenue from the products available on this page and participate in affiliate programs. Learn more ›
By now, we're used to seeing Kickstarter campaigns from anyone and everyone, but the Mind Shift Rotation 180 camera backpack comes from the familiar folks over at Think Tank Photo. The goal, which they've already well surpassed at the time of this writing, is to fund a new camera bag and accessory company oriented towards outdoor photographers.
The first product line is the new Rotation 180 backpack, which is a full-on outdoor camera bag system. It's actually a pretty clever idea: the bottom compartment of the backpack houses a waist pack that can be rotated around to the front so you don't have to take the bag off to swap lenses or bodies. It's big enough to hold a pro body with a 70-200mm lens attached.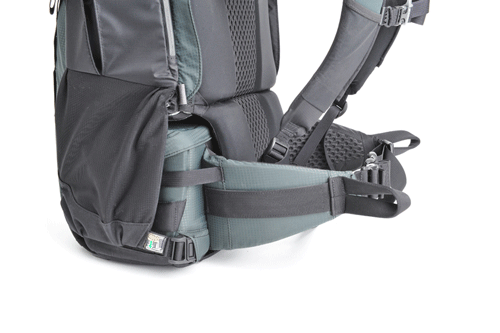 The top compartment of the bag can be used as a spacious day pack for holding gear, or you can fit it with the camera insert and carry a lot more gear. There's a pocket for a hydration bladder, as well as space for a laptop in case you're daring enough to bring your computer out on an adventure. Of course, it also comes with a full rain cover kit.
There's certainly a big focus on customizability, even past the modular waist pack. You can add optional tripod straps that give you a ton of options for carrying around your sticks. There's also an extra top pocket you can add for increased capacity.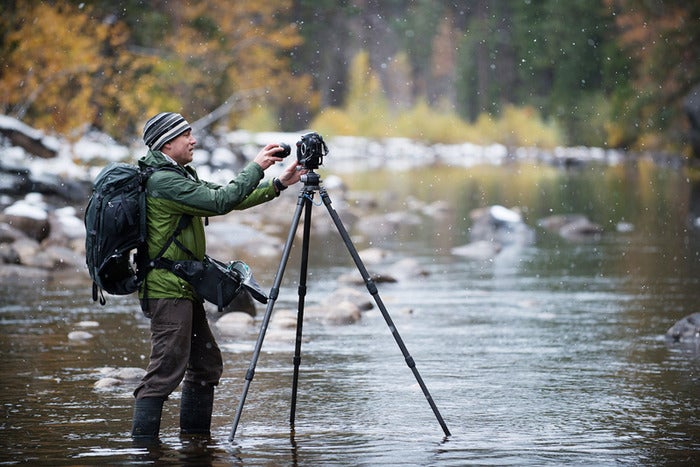 Right now, you can still get in on the Kickstarter and pick up the bags at a price that's less than what they'll retail for. Here are the options:
$49 won't get you the full Rotation 180 bag, but it does get you one of their modular lens bags and a water proof 5′ x 3.5′ ground cloth they adorably call the Contact Sheet.
$389 gets you the Rotation 180 backpack and the removable padded photo insert, which will usually set you back an extra $59.
$495 gets you the Rotation 180, the insert, extra straps, the Tripod Suspension straps, the Top Pocket for increased capacity, the Contact Sheet and the modular lens bag.
Much like the Think Tank bags, these are meant for pro photogs, so the prices, while not cheap, aren't out of line with what other companies are offering. The bag, though, seems like a great idea. Having to take off a backpack in the muck or balance it precariously on your hip as you try to get your gear out can be a real pain. We'll be interested in giving one a try when they start shipping in the middle of next year.