New Gear: Fotodiox WonderBurst NEX and WonderBurst HSS8000
A simple way to make NEX cameras play nice with standard-shoe flashes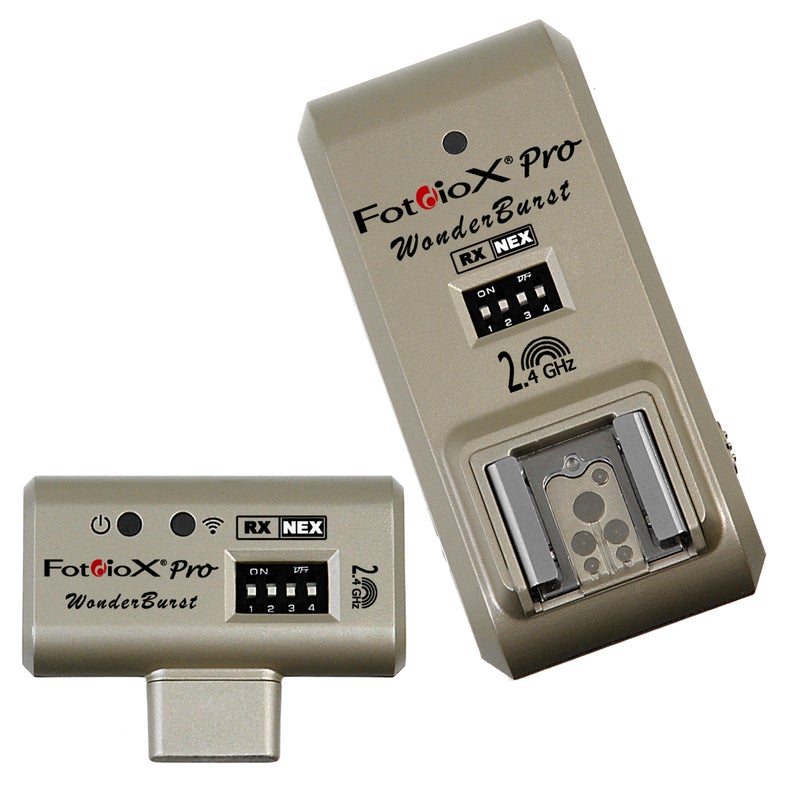 We may earn revenue from the products available on this page and participate in affiliate programs. Learn more ›
Fotodiox has announced two new products: one to increase the compatability of low-end Sony NEX cameras with standard flashes, and the other a 4-in-1 Radio Slave Trigger.
The Fotodiox WonderBurst NEX is a radio trigger that's compatible with the Sony NEX-3C, NEX-5C, and NEX-5N (and probably the NEX-5R), all of which pack a proprietary Sony flash mount. The WonderBurst NEX can be attached to any standard hot-shoe flash, giving you wireless control over far more strobes than the NEX series usually works with. It has a flash sync speed of up to 1/160s, a 300 foot range, 16 channels, and works over a 2.4GHz frequency — all at the rather sane price of $39.95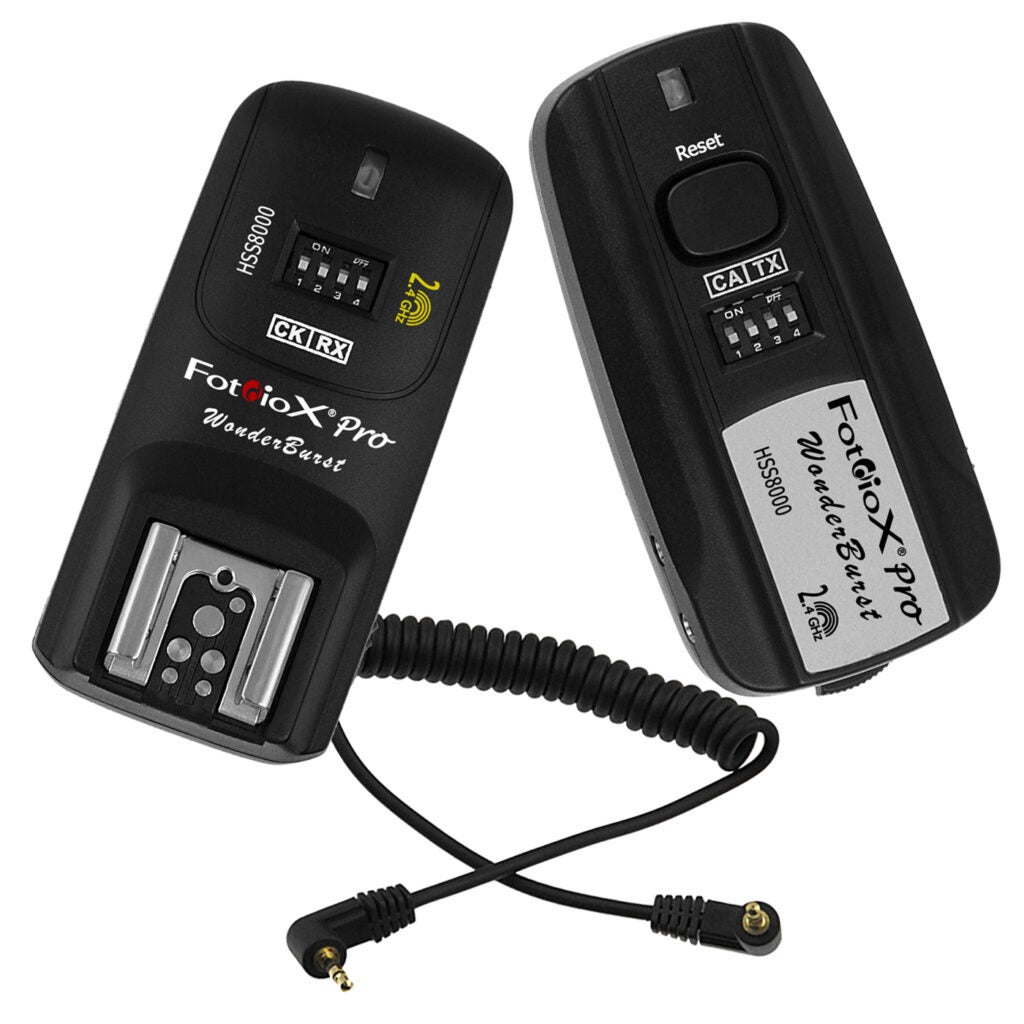 The Fotodiox WonderBurst HSS8000 is likewise a 2.4GHz based radio trigger for slaved flashes, but one designed for Nikon and Canon rigs that require slightly more advanced controls. The WonderBurst HSS8000 is capable of an impressive 1/8000 high-speed sync wireless trigger, and can be used to remotely trigger AF, continuous shooting, and bulb mode. Like the NEX version, it's good for a 300 foot range, and has 16 selectable channels. Since the WonderBurst HSS8000 has to be set to the specific delay of your camera, you'll find it comes in various versions for the different types of Canon and Nikon SLRs — all of which will set you back $69.95.
[via CameraDojo]