Ilford Announces Two New Black-and-White Disposable Cameras
While the rest of the world has consigned disposable cameras to the scrapheap, Ilford has announced two new models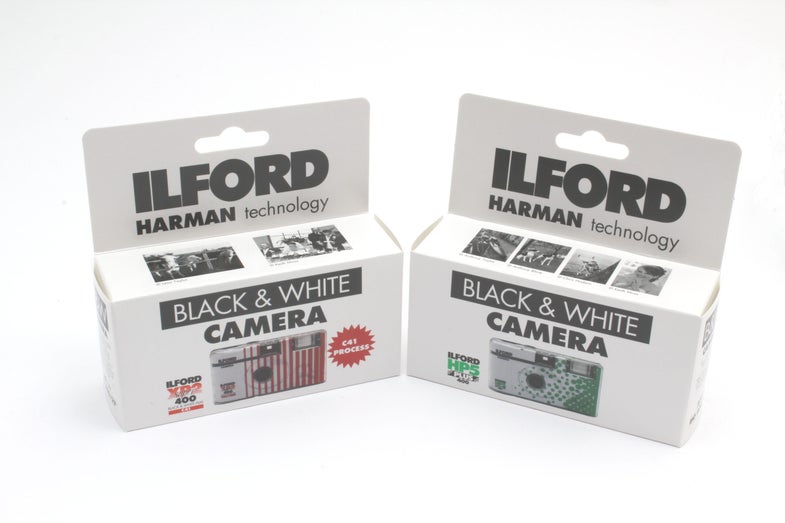 We may earn revenue from the products available on this page and participate in affiliate programs. Learn more ›
You have to give it to Ilford, they seem fully committed to keeping analog photography alive in all sorts of wonderful ways. Their newest products are in the all-but-defunct world of disposable cameras — two new black-and-white models that shoot ISO 400 film.
The two cameras are loaded up with films that require different processing. The Ilford XP2 Super Single Use Camera can be developed using a C41 color negative system, so it can be taken to anywhere that still does film development for ease of use, and produces images described as "close-to-neutral". If you have access to a decent nearby photo lab, there's also the Ilford HP5 Plus Single Use Camera, which requires access to standard black-and-white developing facilities.
The cameras are both set to be available immediately in the UK, and we don't know if they're destined for the USA or not. Each will set you back £8.99 for up to 27 exposures. There will also be a pre-paid version of the HP5 for £14.99, which comes with an already paid envelope to send the film direct to Ilford's lab, where it'll be developed and printed on a stack of 4x6s, and sent back to you.